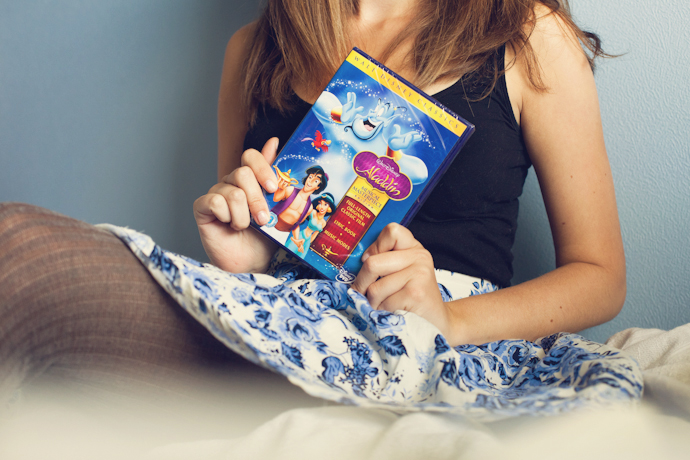 + Big Fish
+ Ballet Shoes
+ Blood Diamond
+ Gudfaren
+ Fight Club
+ A Walk to Remember
+ The Secret Life of the Bees
+ Vicky Cristina Barcelona
+ Sex and the City 2
+ Mulan
+ Aladdin
+ Pulp Fiction
+ The Men Who Stare at Goats
+ Midnight in Paris
+ Vann til elefantene
Prosjekt for sommerferien! Aladdin kjøpte jeg som trøstegave til meg selv etter muntligeksamen, og jeg fikk den i posten i dag! Har ikke sett den siden jeg var bittelita, og da var den favorittfilmen min! (Mest fordi jeg var kjempeforelska i Aladdin.) Jeg laget meg forresten profil på en side som heter icheckMovies i går etter tips fra Charlotte. Profilen min finner dere her! Hvis dere er som meg og liker å late som dere har orden på sånt som egentlig er veldig lite viktig å holde orden på, må dere ta en titt!
Hvilke filmer vil dere se for øyeblikket?
Har dere profil på icheckMovies?