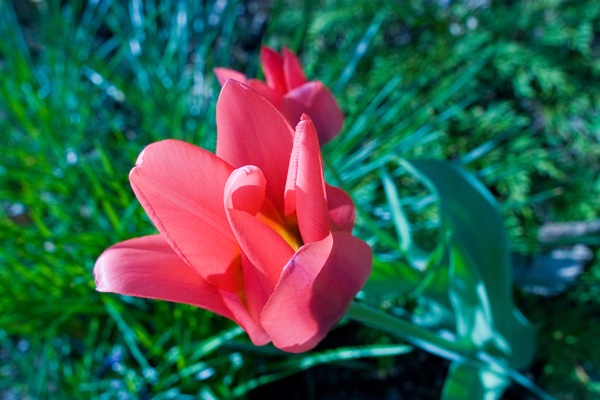 Etter å ha hatt en slitsom dag skulle man tro jeg var passe utkjørt, men humøret er helt på topp! Jeg satte meg akkurat ned for å jobbe med russeavisa siden jeg ble spurt om å lage layouten, så nå ler jeg meg halvt skakk av de sære russeomtalene. Senere i kveld ser jeg frem til å ta en joggetur med de nye joggeskoene mine siden mamma kjøpte brikke til dem i dag (haha, må ha litt ekstra motivasjon), ta en god og varm dusj etterpå, for så å se Frustrerte Fruer.
Ellers har Vilde bursdag i dag! Hipp hurra! Dere må gjerne stikke innom bloggen hennes og si gratulerer med dagen!
I'm definitely feeling good right now! I'm currently working on the layout for a newspaper, looking forward to do some exercise, take a hot shower and watch Desperate Housewives later this evening. Life's great when you least expect it!