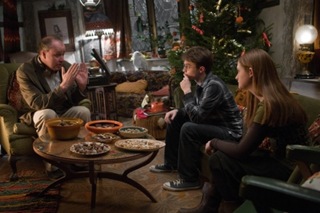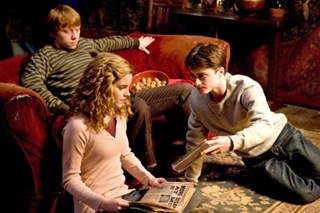 Jeg tror ikke det er en veldig godt skjult hemmelighet at jeg liker Harry Potter, og det blir nok ikke mindre hemmelig nå fremover. Det er nemlig bare en og en halv måned igjen nå før den nye Harry Potter-filmen kommer! Jeg er ikke helt sikker på om det er 15. eller 17.juli (datoen har blitt flyttet, men er usikker på om det gjelder Norge også) det er premiere, men jeg skal uansett på midnattspremieren i Trondheim. Forhåpentligvis får jeg noen flere i klassen til å bli med og kle seg ut. Det blir gøy!
Jeg vet det er en del som er misfornøyd med filmene, men jeg velger å se på bøkene og filmene som to forskjellige ting. Det kan aldri bli helt det samme, så jeg ser ikke helt vitsen i å sammenligne dem på den måten folk gjør. Så lenge den rette stemningen er der og karakterene passer overens med det inntrykket jeg har fått av dem, er jeg fornøyd!
There's only one and a half month left until the premiere of the new Harry Potter movie! I'm really excited! I'll be going to the midnight premiere, and hopefully I'll manage to get a nice costume too (you get cheaper candy if you dress up xP)! The trailers and pictures I've seen so far have been quite good, so I think it will be a good movie! So far, The Order of the Phoenix is my favourite. Maybe I'll get a new one?