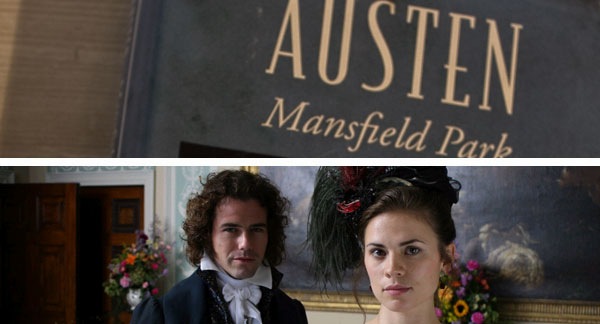 Nederste bilde
Fanny Price er en outsider i Bertram-familien, for helt fra de tok henne til seg, har de vært innstilt på å behandle henne som det hun er – ei stakkars jente fra en fattig familie. Bare fetteren hennes, Edmund, behandler henne med omtanke og respekt, mens de to kusinene hennes vier all oppmerksomheten sine til jakten på etter den perfekte ektemannen. Det går til tider over både stokk og stein, og det ender med at også Fanny blir dratt inn i det!
Mansfield Park er ei fin bok som utmerker seg spesielt fordi den har veldig gode karakterer. Historien bygger i stor grad på de forskjellige karakterene og hva de velger å gjøre, men du har også de mer spesielle personene i bakgrunnen som den utrolig gjerrige Mrs. Norris. Ellers er boka veldig likefrem og grei å lese! Den er ganske tykk (vel, kommer kanskje an på hva du sammenligner med), men overkommelig. Det virker som om bøkene til Jane Austen har veldig mye til felles, så jeg vet ikke om jeg orker å lese så mye mer av henne, men søt er den i hvert fall!
Det har blitt laget både tv-serie og film av boka, og jeg regner med at den går på NRK1 i ny og ne.
Mansfield Park is a charming story specked with lots of amazing characters! As in most of Austen's stories, the female characters' search for the perfect husbands is the main theme, and it doesn't seem like it was an easy task. It's very unlike me to read anything that isn't written for young adults, but I really liked this book!