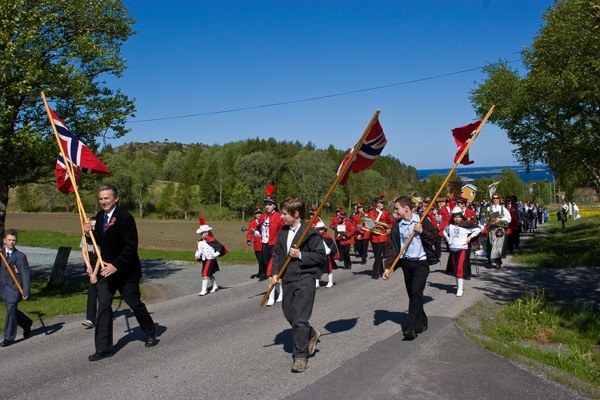 Det har vært en ganske fin dag, selv om jeg både er sliten i kroppen og hodet. Etter ei natt med minimalt med søvn, så skulle det bare mangle, og dagen har heller ikke vært særlig rolig. Den startet med tog (jeg snek meg inn et lite stykke før sluttstedet) i elleve-tida. Korpset spilte bra i år!
As is tradition, the 17th of May started with a parade.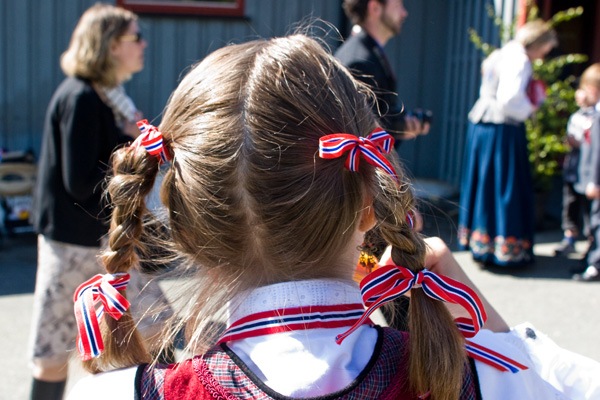 Selvsagt hadde søstera mi fletter med sløyfer i, i ordentlig 17.mai-stil! Jeg husker den tiden da jeg hadde slike fletter. I dag holdt jeg meg til en rosa kjole og løst hår, men jeg passet på å vifte ekstra mye med flagget!
This is my sister. She wore braided pigtails with ribbons in the colours of our flag. I used to have my hair like this when I was younger too, but today I wore a pink dress and had no fancy hair-do. I did although make sure I wavered my flag more enthustiastically!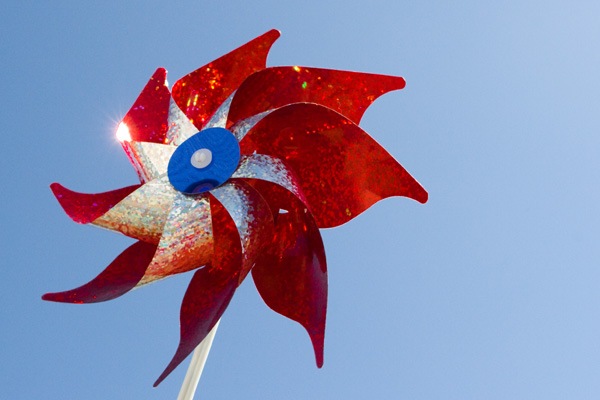 Åh, som jeg savner den tiden da jeg kunne gå rundt med sånne uten å føle meg helt dum (og i tillegg synes de er like fascinerende etter et par timer)! I dag forspiste jeg meg ikke en gang på is. Etter en var det allerede nok (men den var temmelig stor…)!
Oh, I remember the days when I found these fancy things so fascinating! I could watch them spin around for hours! Today I didn't even eat as much ice cream as I used too!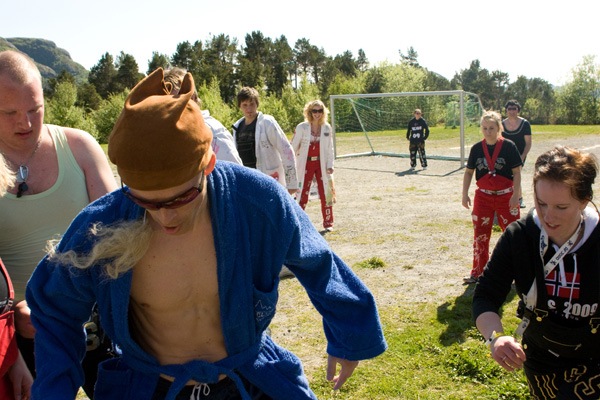 Tippelaget spilte kamp mot russen! Tippelaget hadde kledd seg ut for anledningen, og de vant suverent!
Etterpå dro jeg sammen med pappa til kulturhuset i sentrum der det var en forestilling med forskjellige musikkinnslag, tale, osv. Pappa og en annen fotointeressert viste frem bilder fra kommunen. Det var veldig bra, til tross for at jeg fikk et hosteanfall under nasjonalsangen på slutten – flaut! Jeg håper dere har hatt en like fin 17.mai!
An interesting football match. Halfway through the game, it turned into a water battle.
Now you've gotten to know a little about how we Norwegians celebrate our national day. Do you celebrate yours?