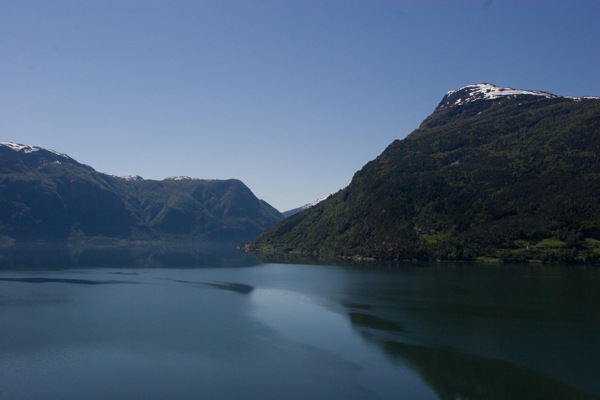 Det har vært en fin tur med masse god mat, krangling i baksetet og alt det som ellers hører med når man drar på 8-timers kjøretur med familien. De to dagene vi var i Sogn (nærmere bestemt Luster, kommunen som ligger helt innerst i Sognefjorden) hadde vi strålende vær! Jeg har faktisk greid å bli litt brunere enn jeg var før jeg dro, noe som er helt utrolig. Jeg vet ikke helt om det synes, men jeg merker det i hvert fall selv, og det er også en liten trøst at jeg er den eneste i familien som ikke har blitt solbrent!
Ellers har vi spilt badminton, gått på turer og koset oss. Jeg gleder meg til å dra tilbake i sommer! Da er det varmt i fjorden nok til å bade óg, noe som er utrolig herlig siden det nesten ikke er hverken tang eller krabber der (i motsetning til her)!
Det kommer mer detaljert om lørdagen og søndagen senere – med bilder. Enn så lenge får dere nøye dere med disse bildene, som forhåpentligvis gir dere et inntrykk av hvordan det er der!
I've had a fabulous weekend! On Saturday, we went to see a waterfall and yesterday we went hiking in the mountains, and the rest of the time we've been playing badminton and eating ice cream! Today has been a long day, so it was good to come back home, but I'm already looking forward to my next visit this summer!