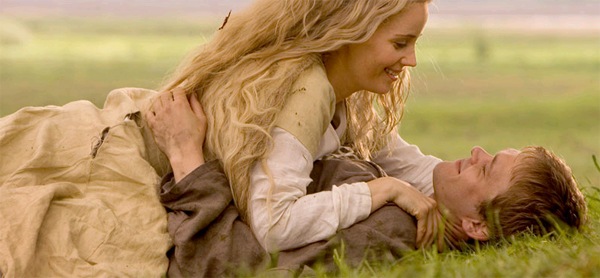 Veien til Jerusalem av Jan Guillou er en av de beste bøkene jeg har lest på en stund! Historien finner sted i Sverige i tidlig middelalder, og handler mye om politikk, tronrøvere og den slags, men aller mest om Arn Magnusson. Arn blir som gutt sendt til kloster etter å ha overlevd en ulykke som skulle ha kostet ham livet, og i tiden i kloster (og også etterpå) går han gjennom mange konflikter, både indre og ytre. Særlig når det gjelder kjærlighet sliter Arn litt med det han lærer i klosteret, og dette fører til at han får en del problemer.
Det jeg liker med denne boka, er at den er skrevet på en likefrem måte – nesten litt vikingaktig. Forfatteren har med det viktigste og ikke for mye annet, og noen plasser hinter han bare til hva som skjer, selv om man skjønner det veldig godt. Det gjør at boka har en veldig lun og fin stemning! Det hjelper også at hovedpersonen er en man kan kjenne seg godt igjen i.
Jeg liker også at boka får meg til å tenke. Jeg hørte boka på lydbok, og det passer veldig fint å gå i skogen og høre på Veien til Jerusalem, for da har du som oftest god tid og kan la tankene strømme fritt. Den tar opp en del viktige spørsmål, uten at det blir for påtrengende slik som det ofte blir, og jeg fikk i hvert fall tenkt litt over forskjellige ting.
Alt i alt liker jeg boka veldig godt! Jeg anbefaler også at dere ser filmen, som er basert på de to første bøkene i serien. Så langt har jeg bare lest denne, men skal snart gi meg i kast med den andre boka også: Tempelridderen.
In this book, The road to Jerusalem, written by the Swedish author Jan Guillou, we meet Arn Magnusson, a Swedish boy who grows up in a monastery. The story is set in the middle ages, and a lot is happening in both Sweden and the outside world. This book, though, mainly focuses on the upbringing of Arn in the monastery and how he struggles to live by the rules of the Church.
What I like about this book, is particularly the way it is written. It is very easy to understand and keep track of what is happening. It seems like every single word is important to the story, and this way the author manages to hold my attention. This book also makes me think as it brings up a lot of important questions! That is definitely a good thing!
I'm looking forward to read the rest of the series!