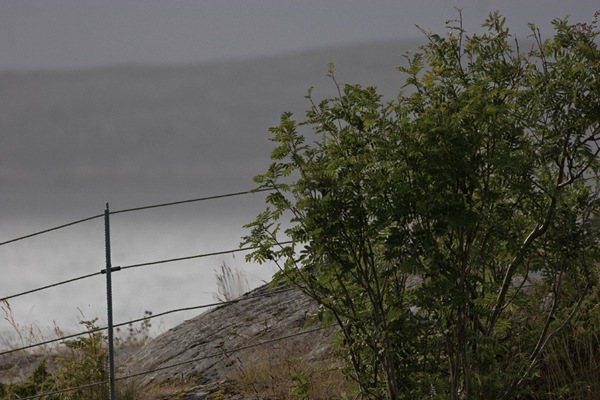 Jeg vurderte å begynne å skrive om været igjen, men så fant jeg ut at jeg likså godt kunne vise dere dette bildet. Det mørke i bakgrunnen er en øy…
I ettermiddag har jeg ingen planer, men jeg tror jeg skal sette meg ned og tegne litt, for det er lenge siden jeg har gjort det nå! Problemet er at jeg alltid ender opp med å tegne det samme, så jeg lurer på om dere har noen ideer? Det ville vært supert, og jeg skal selvsagt legge ut tegningene hvis når jeg er ferdig!
Nå skal jeg ut og jogge en tur (etter at jeg har fått i meg litt frokost)! Ting tar tid, særlig det å stå opp!
Another rainy day – at least it's very grey – but nevertheless I went for a walk outside after breakfast! The rest of the day I have no plans but to find some nice blank sheets of paper and draw a little. I don't know what, though, so suggestions are welcome!