Det var flusst av lokale kjendiser på konserten i kveld, og salen var stappfull. Jeg kunne ikke være i salen under konserten, men fikk tatt noen bilder under lydprøvene. Heldigvis fikk jeg med meg slutten da Teodor Tuff spilte, og det svingte skikkelig! Skal få kjøpt cden deres i morgen!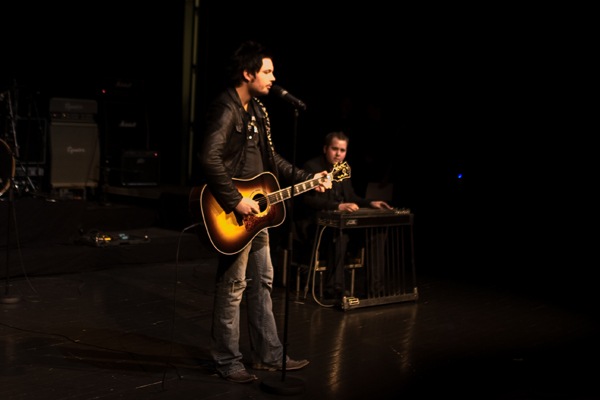 Børge Rømma (Too far gone-vokalist og Idol-semifinalist) spilte og sang.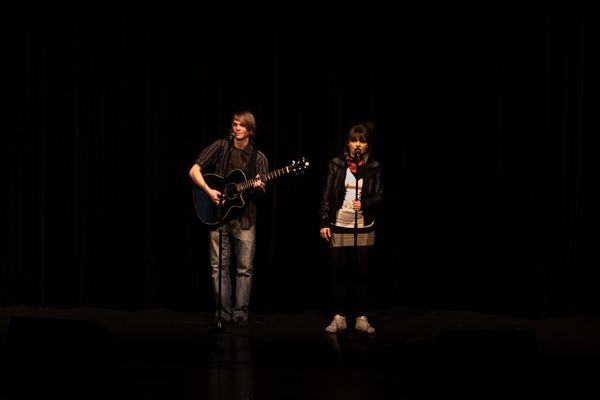 Vivian Sørmeland hadde med seg broren Jens på gitar. Ganske sjarmerende fyr!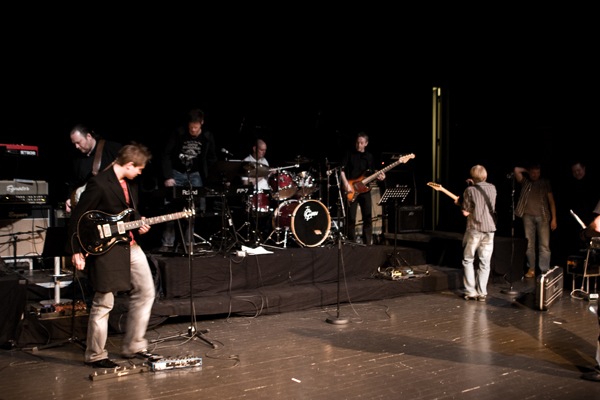 Full fart på scenen (og mye organisert rot)!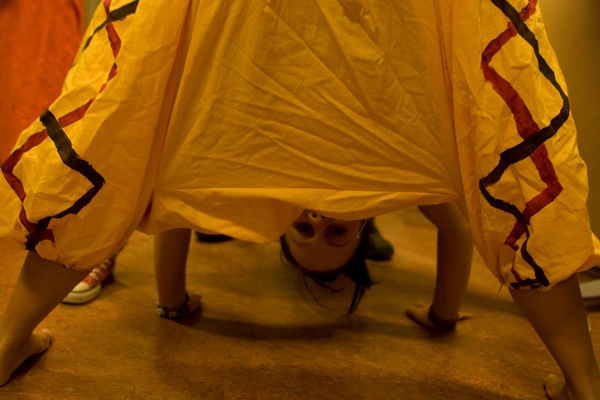 Marita titter frem bak løvekostymet. Vi vurderer å bruke disse buksene til vanlig fremover, nå som haremsbukser er sånn i skuddet!
A variety of local celebreties were present at today's charity concert. Some of them were Idol participants, while quite a few of the good ol' rock bands played too. Still most of the action happened backstage. At least if you judge by the last picture of Marita, peeking out from behind her lion costume.