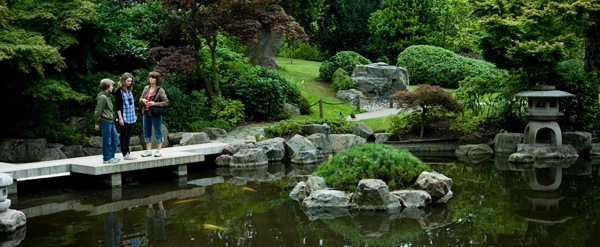 Holland park, London, July -08
Så er sommerferien offisielt i gang! Jeg ser fremover til tur med Kielferga, billig tax free-godteri, fint vær, Harry Potter og halvblodsprinsen, late dager på svaberget, gitarspilling om kveldene, masse joggeturer, å overnatte i telt, kystkulturdager og (forhåpentligvis) oppussing av kjelleren og nytt rom!
Men aller først skal jeg konsentrere meg om å bli frisk (jeg har nemlig greid å bli syk den første feriedagen), så nå ligger jeg på sofaen og drømmer om grønne enger og sjokolade. Lady Netta har forresten en sjokoladekonkurranse på bloggen sin. Ikke verst!
The summer holidays have started! I'm looking forward to our trip to Kiel, Harry Potter and the Half-blood Prince, lazy days in the sun, playing guitar in the evenings when I can't sleep, camping in the nearby area and other summer activites. Sounds good, doesn't it?