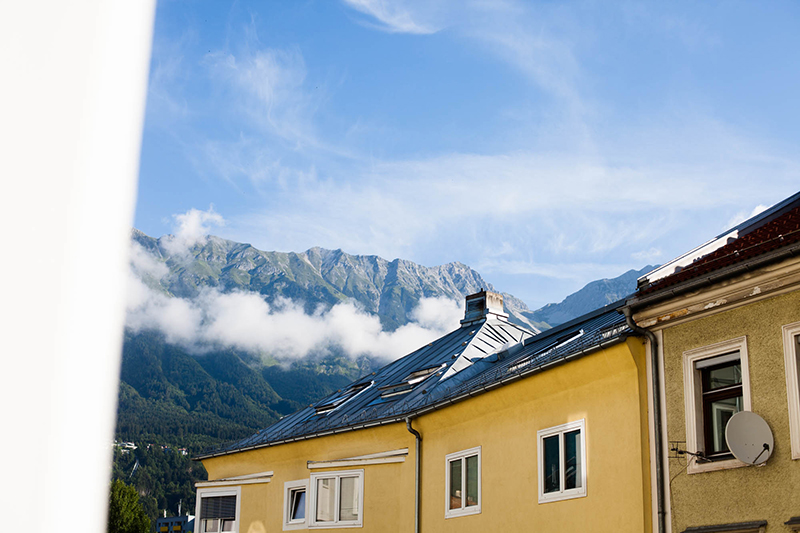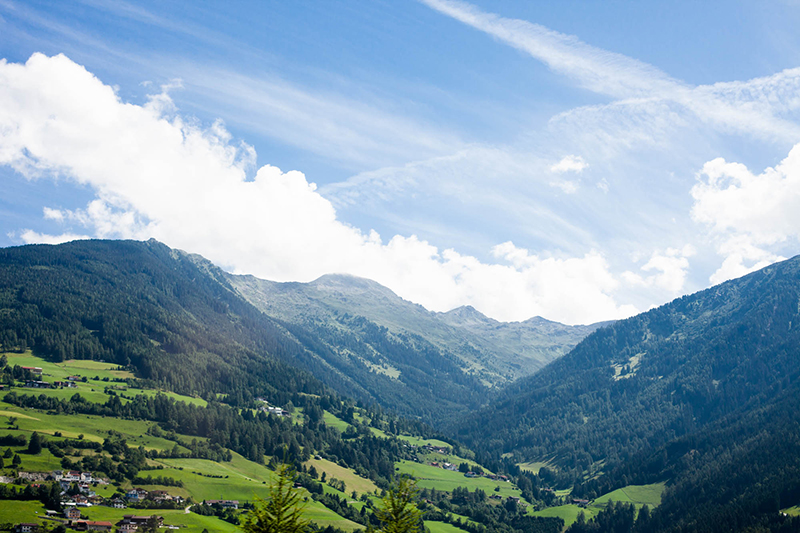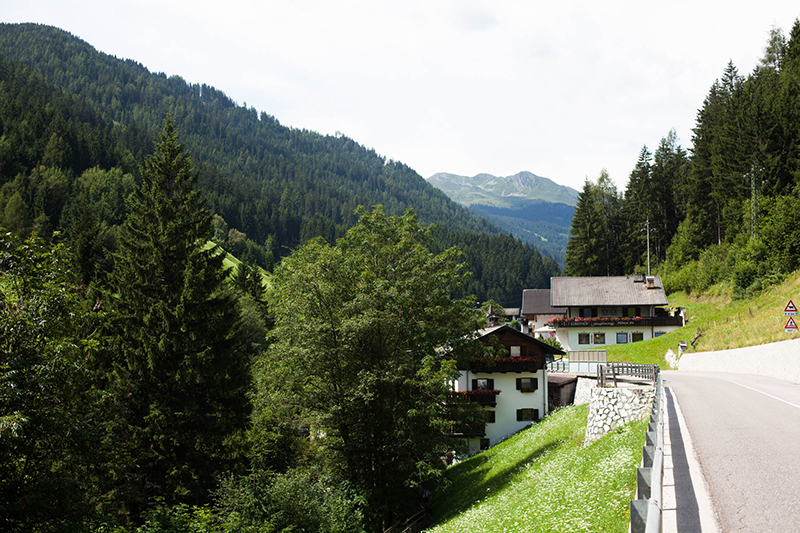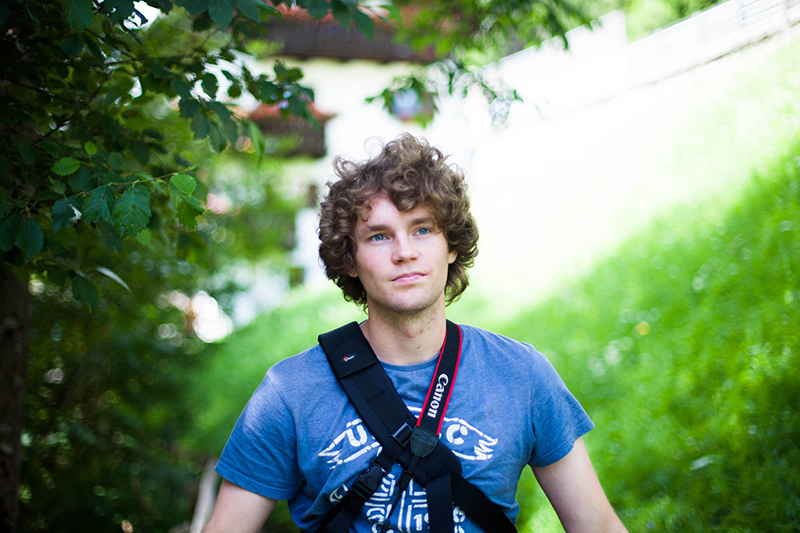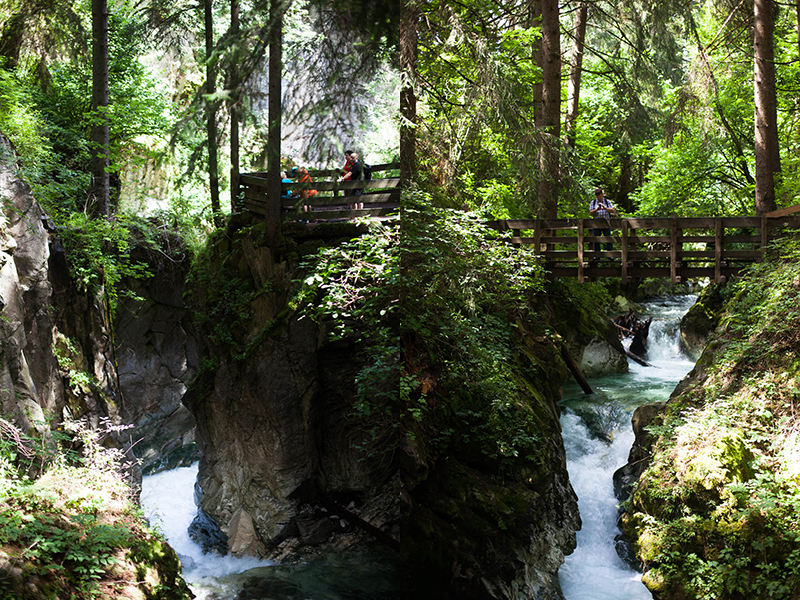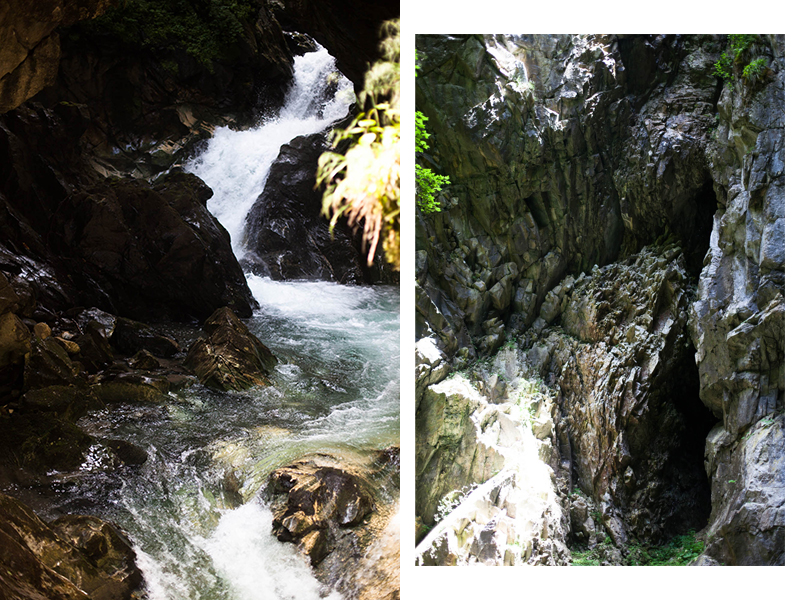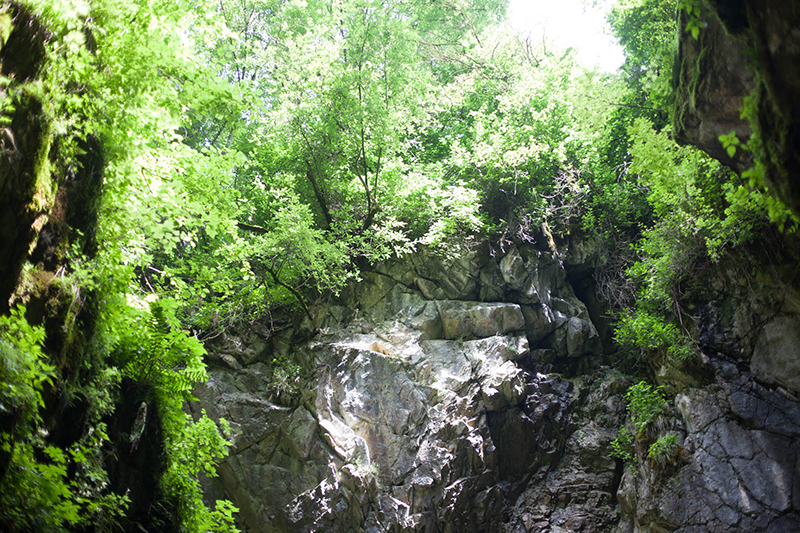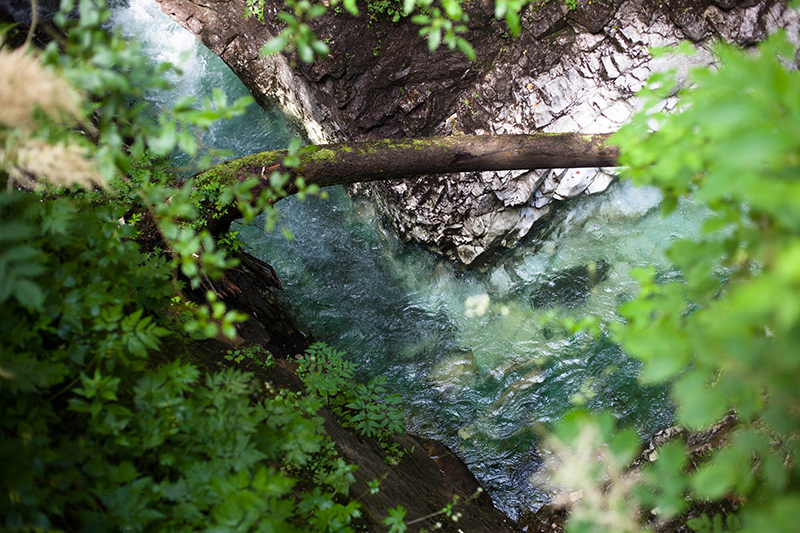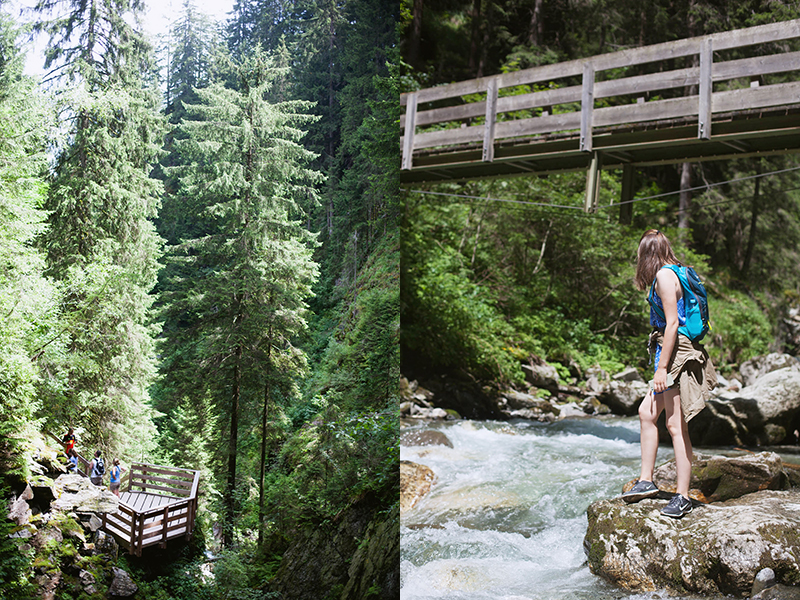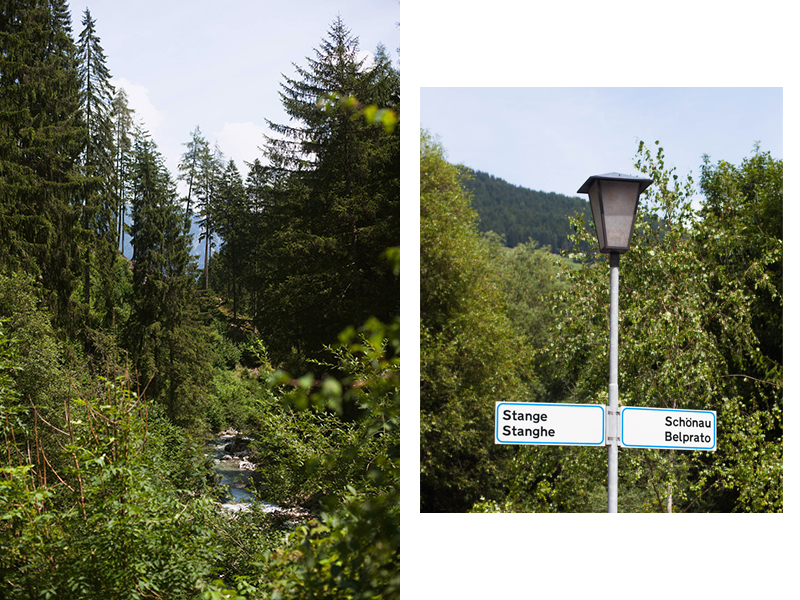 Den første morgenen i Innsbruck våknet jeg til utsikten på det øverste bildet – fjell og blå himmel – spiste frokost, før vi dro videre til nye utsikter. Vi tok veien over Brenner-passet, over til Italia. Målet var Cascate di Stanghe, et juv/stryk/fossefall/kløft (veit egentlig ikke hva det kalles på norsk, jeg?) ved en liten landsby rett over grensa. Etter å ha krangla med GPS-en og litt oss imellom om hvor vi egentlig skulle kjøre, fant vi omsider frem og kunne ta fatt på turen nedover elva.
Turen er noen kilometer lang og går ganske bratt nedover, med bruer frem og tilbake over det brusende vannet. Det fineste er kanskje de partiene der vannet har sånn perfekt fjellvannfarge, grønt med et snev av turkist. Jeg og Oda Margrete gikk hele veien ned, mens de to andre gikk oppover og hentet bilen, vi kjente på vannet (ganske kaldt!) og prøvde å forstå hvilket språk de vi gikk forbi snakket. Sør-Tirol er så forvirrende. Man er liksom i Italia, men likevel ikke. Ikke lett for noen som i utgangspunktet er relativt språkforvirra.
Translation:
My family and I went to South-Tyrol and Cascate di Stanghe on our roadtrip, a gorge situated just over the border from Austria. Loved all the small bridges built over the gap and the colour of the water there – icy green. On a different note, I stopped doing the translations for some time now, and don't know if anyone has been missing them? Please give me a heads up, if you read them!