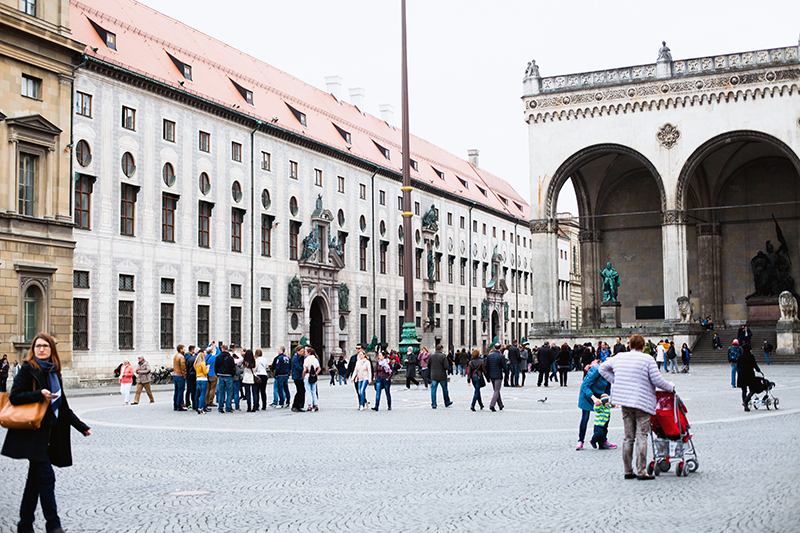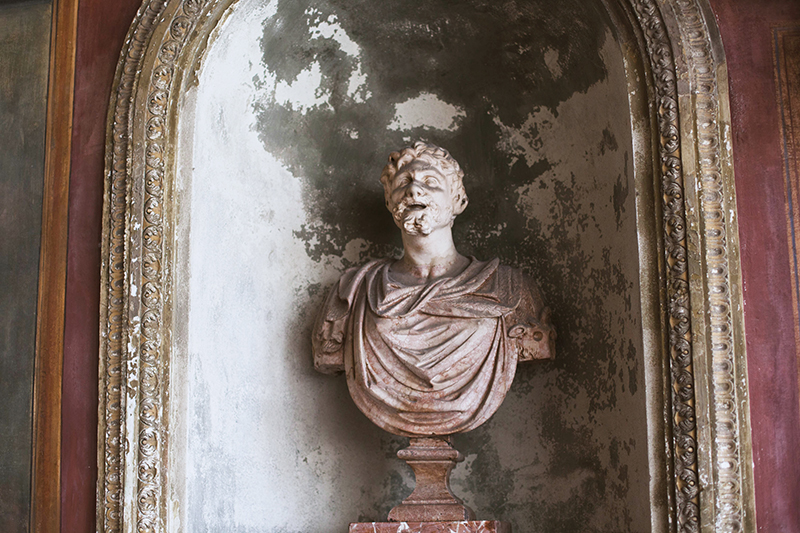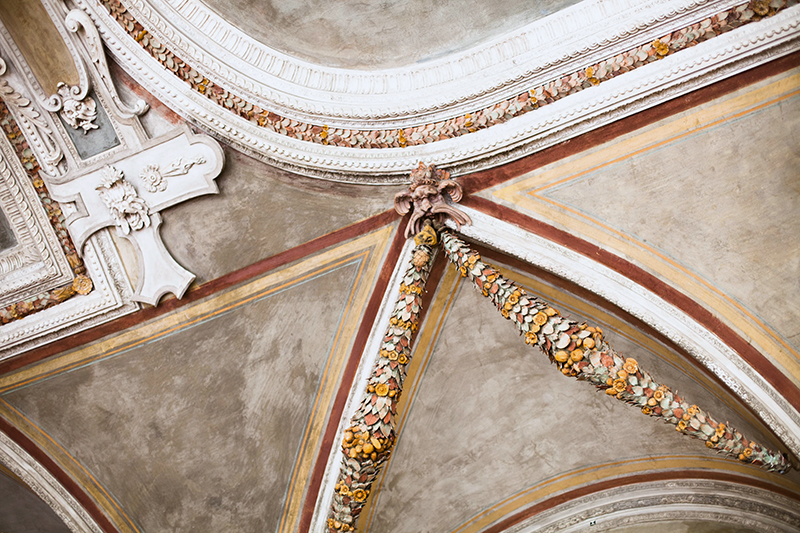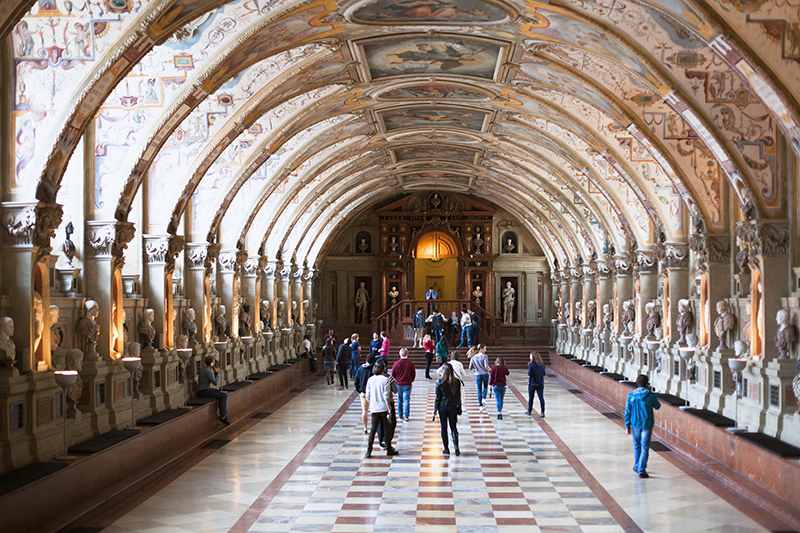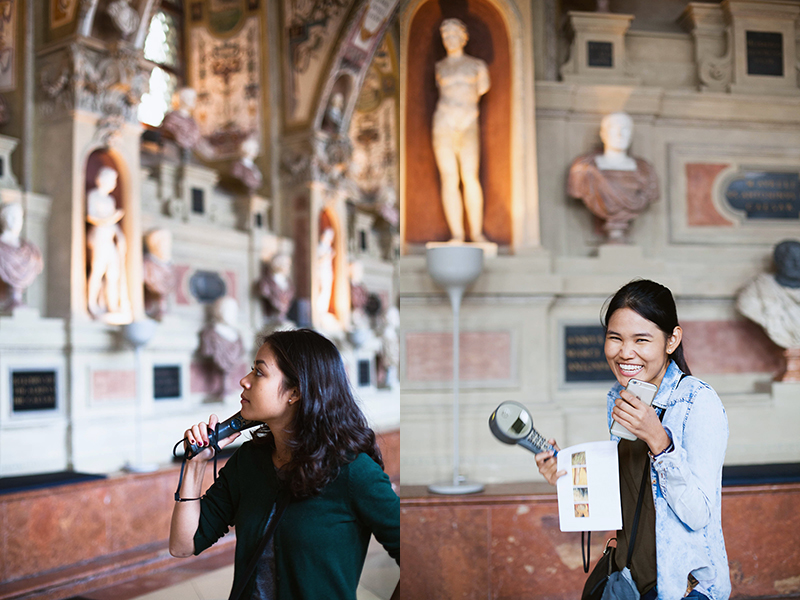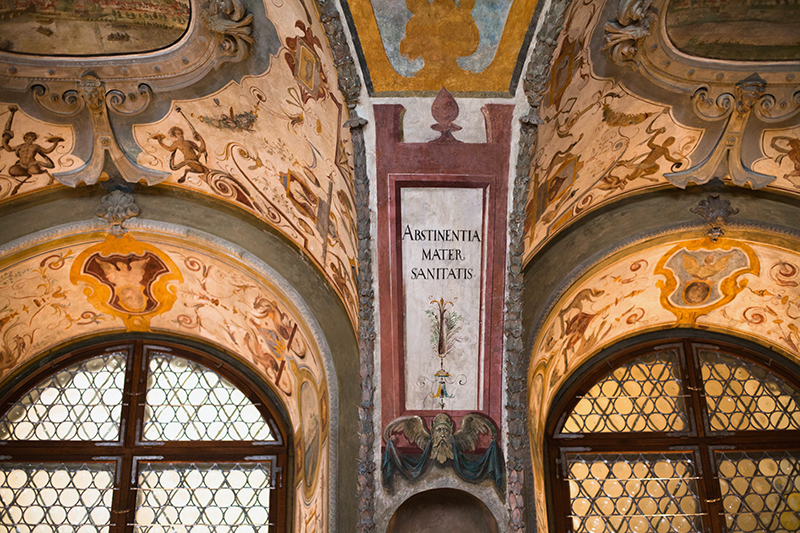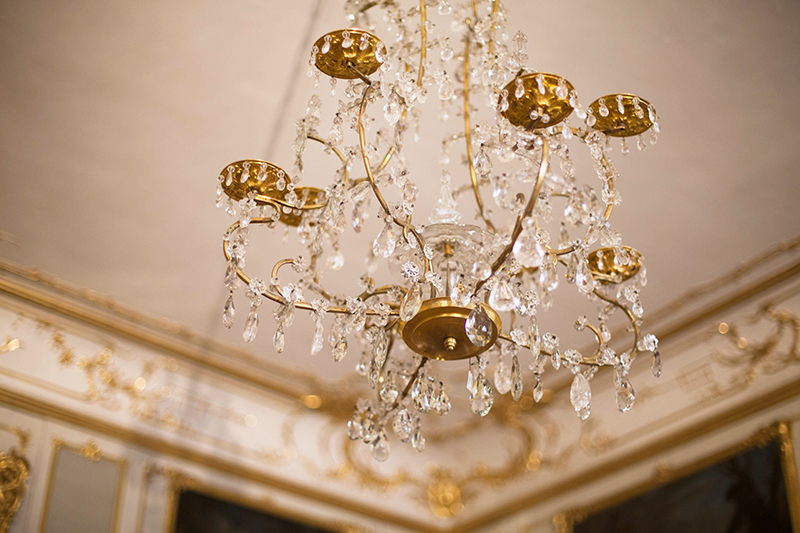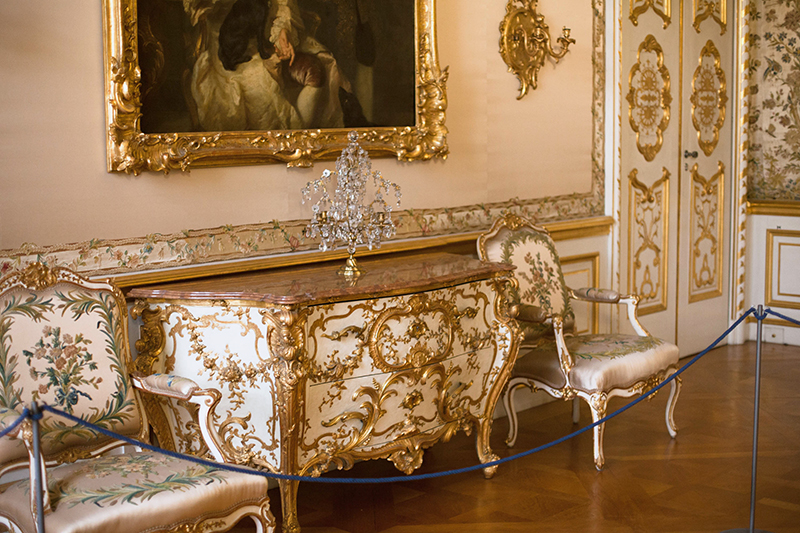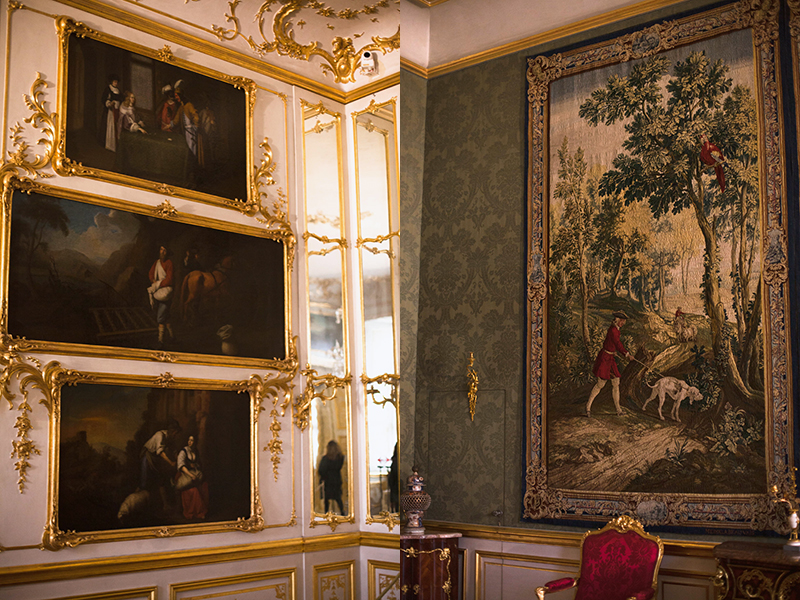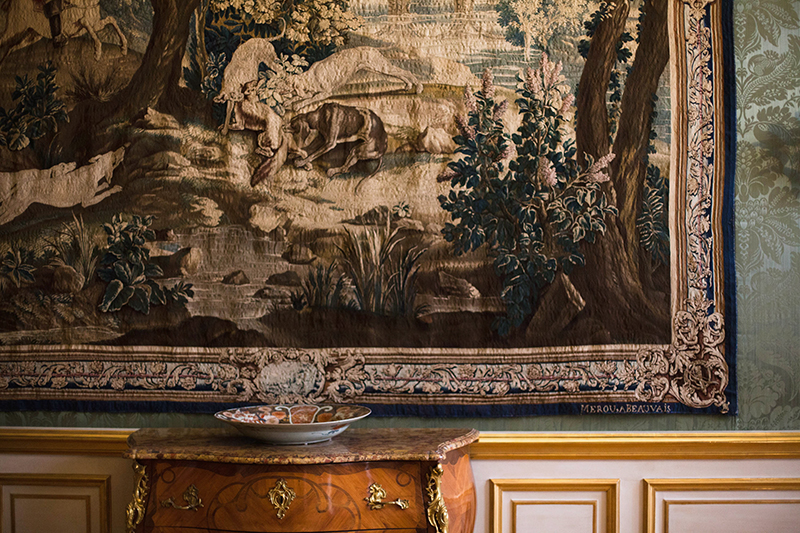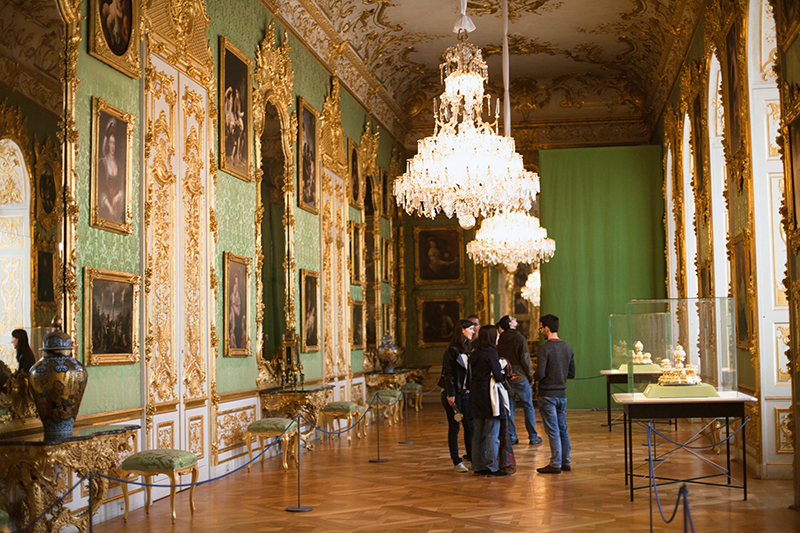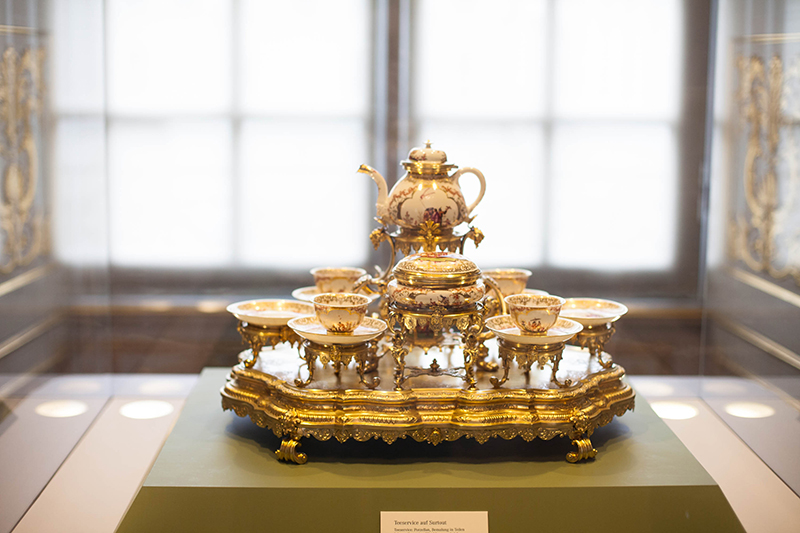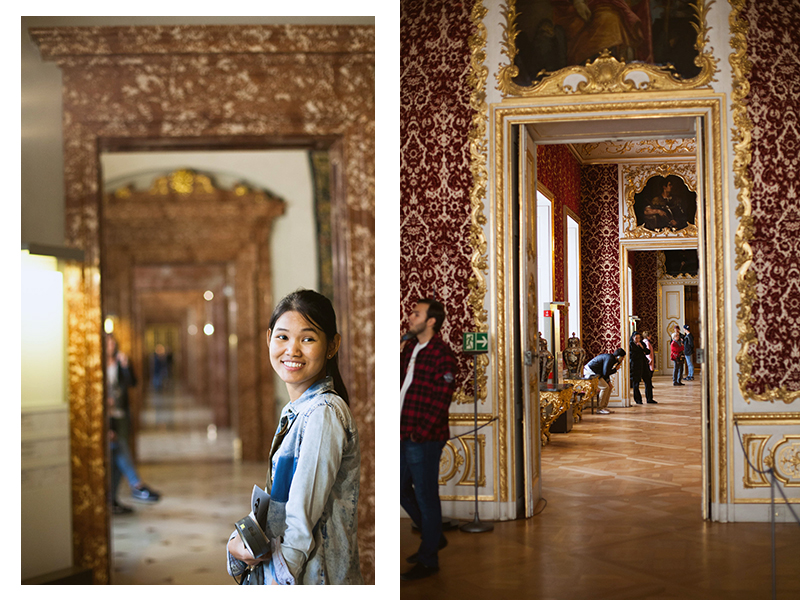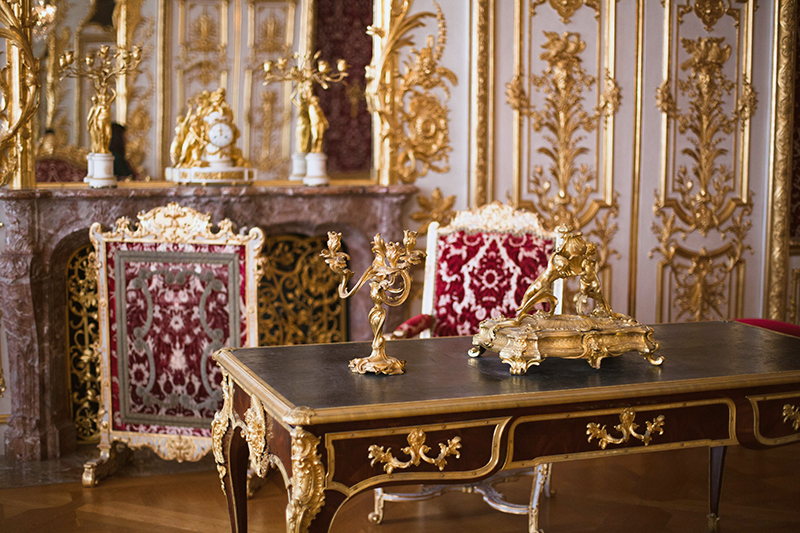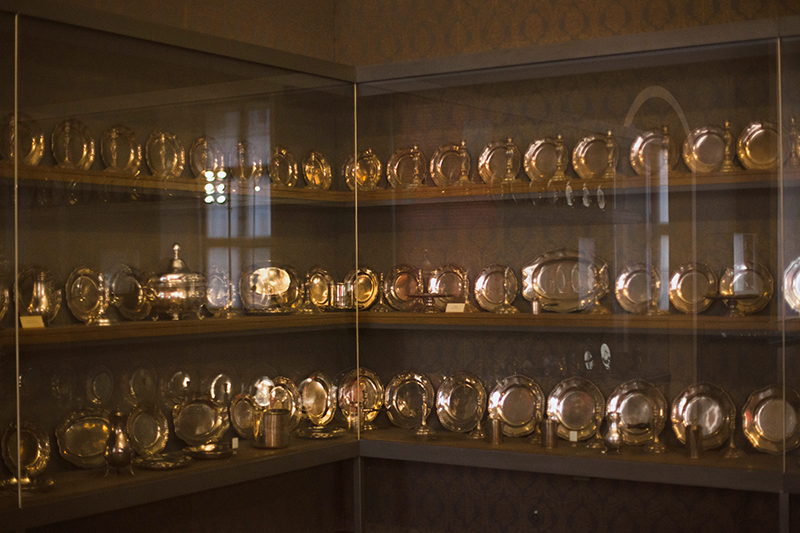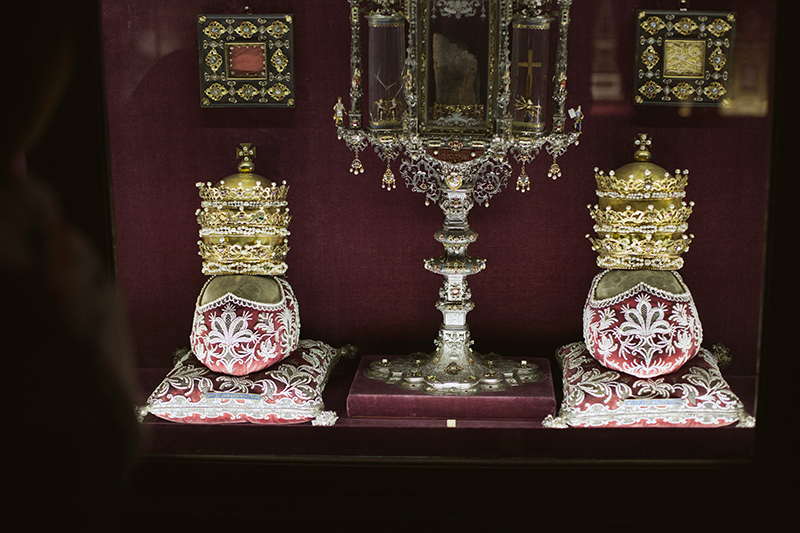 Residensen i München (aka den tidligere hovedboligen til den kongelige familien i Bayern) er en jungel av rom. Blå rom, grønne rom, omkledningsrom, soverom for kongen, soverom for dronningen, terom, mottagelsesrom, enda et mottagelsesrom. Rom fylt med gull, kinesisk porselen og malerier på alle vegger. Noen steder er det også veldig fine malerier i takene (kjentes på nakken da jeg omsider kom ut).
Vi brukte over to timer en søndag på å komme oss gjennom labyrinten av en residens. Audioguidene vi hadde med måtte vi bare gi opp etter et par rom for å ha håp om å komme oss gjennom i løpet av ettermiddagen. Men det var utrolig fint – virkelig verdt å få med seg om man besøker München! Det ligger dessuten rett ved Odeons Platz, enkelt å finne frem til hvis man allerede er i sentrum.
Translation: The Munich Residenz is a labyrinth of rooms. Blue rooms, green rooms, dressing rooms, bedrooms, tea rooms – you name it, and there's a great possibility you'll be able to find it there. It takes a while getting through all of the rooms, but it's really worth spending a couple of hours walking through the former residenz of the Wittelsbacher family.