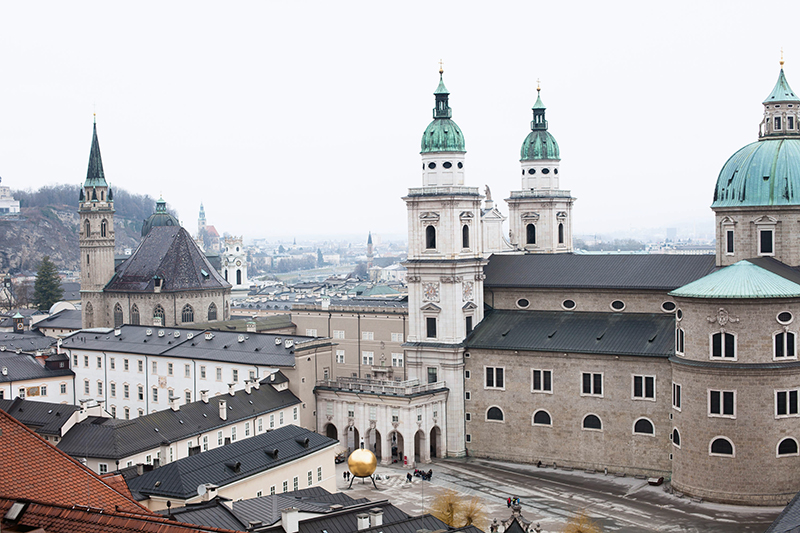 Hit opp var Kwan, Orae, Einar og jeg altså kommet i det første innlegget mitt fra Salzburg. Kirketårn så langt øyet kan se.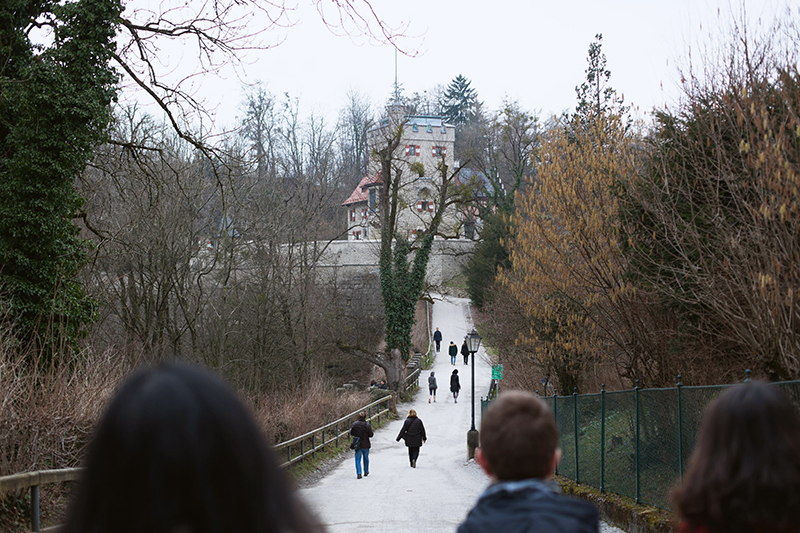 I stedet for å gå helt opp til Festung Hohensalzburg, tok vi en avstikker.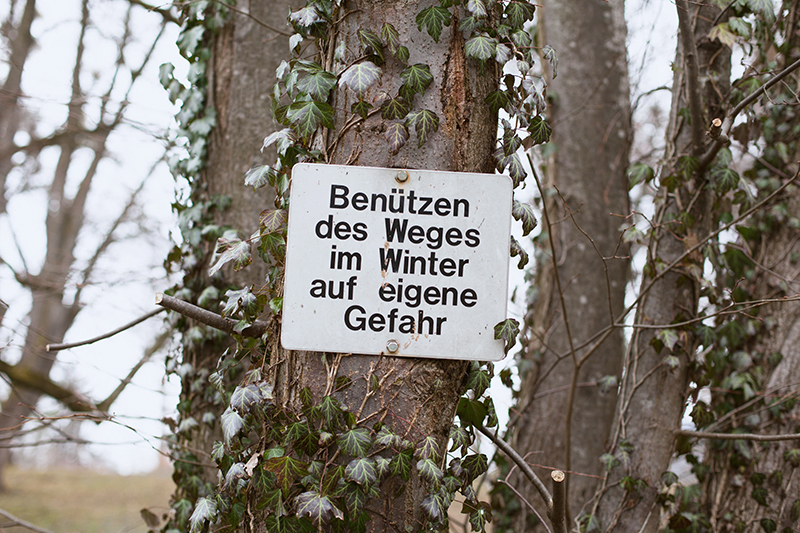 "Bruk av veien om vinteren skjer på eget ansvar." Null stress, for det var ikke vinter.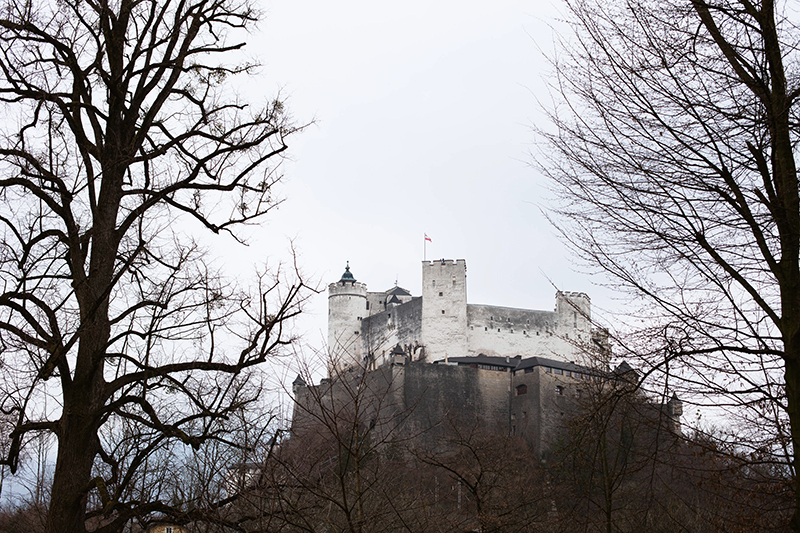 Og her er festningen i all sin prakt. Neste gang jeg drar til Salzburg må jeg se byen der oppe fra.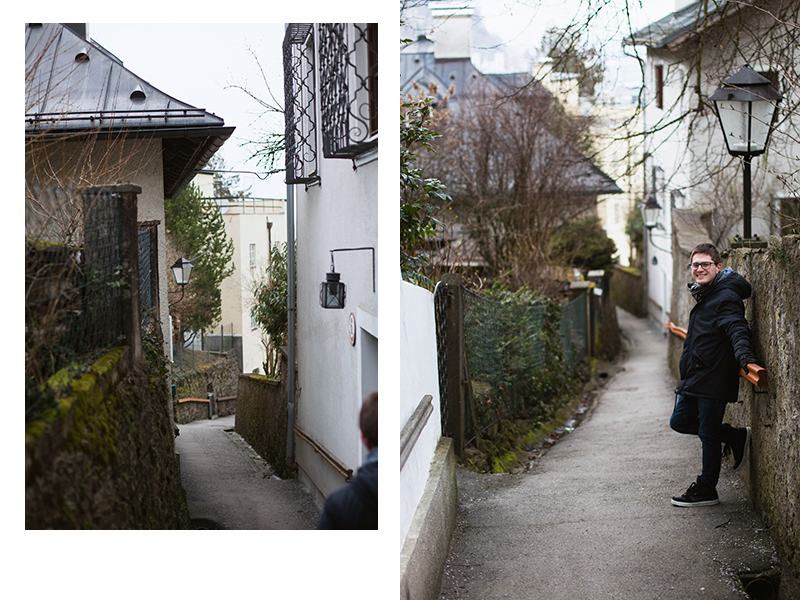 Så kommer vi til favorittdelen min av dagen, for vi fant en vei tilbake ned til byen nesten uten turister. Krokete, trange gater med små, koselige hus er noe av det triveligste jeg vet.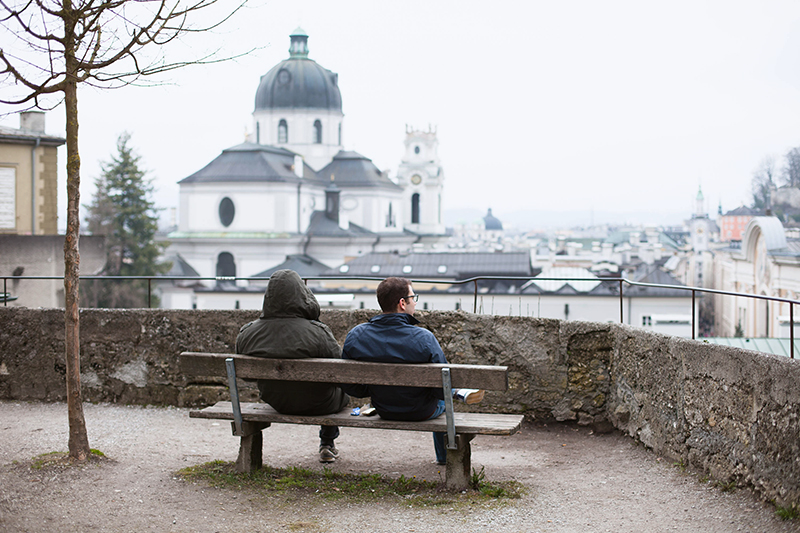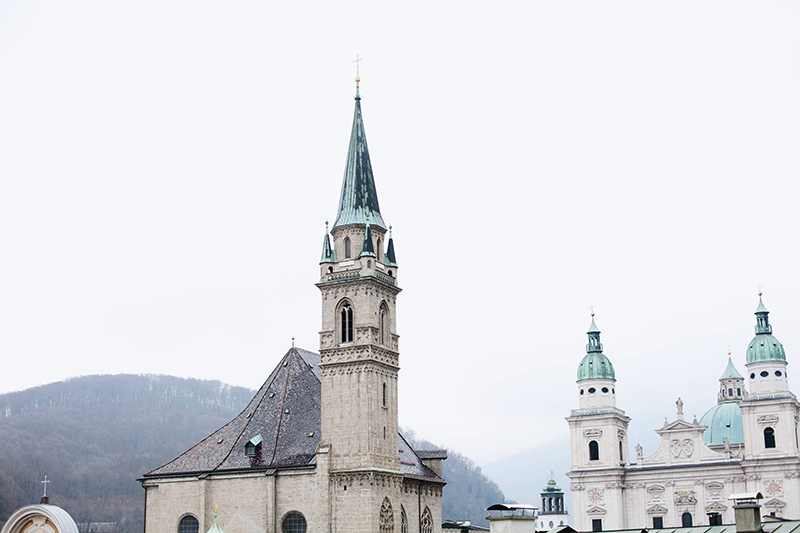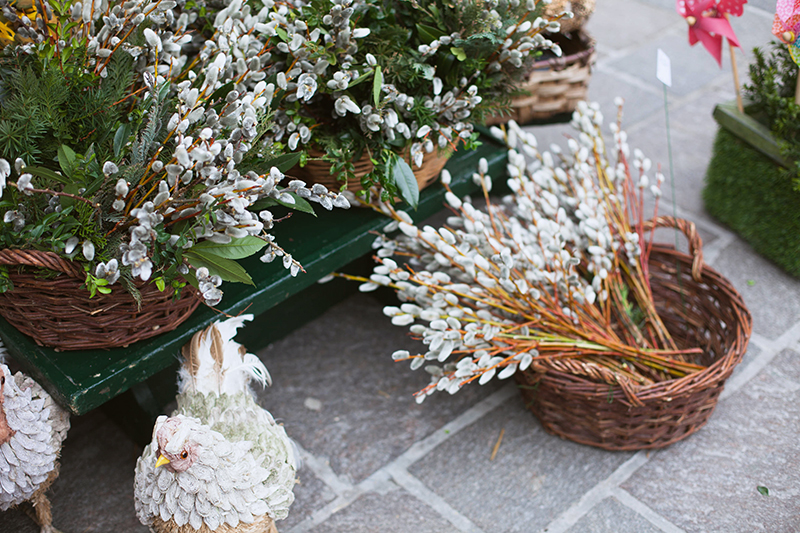 Gåsunger i bukett <3<3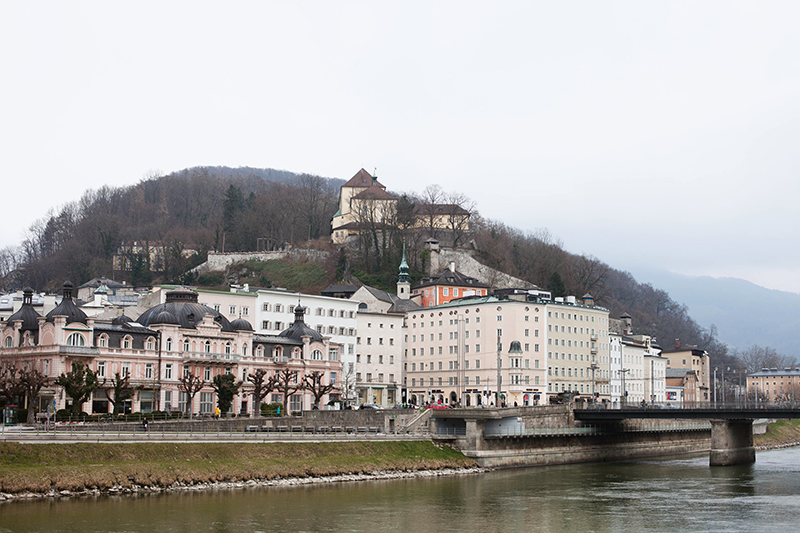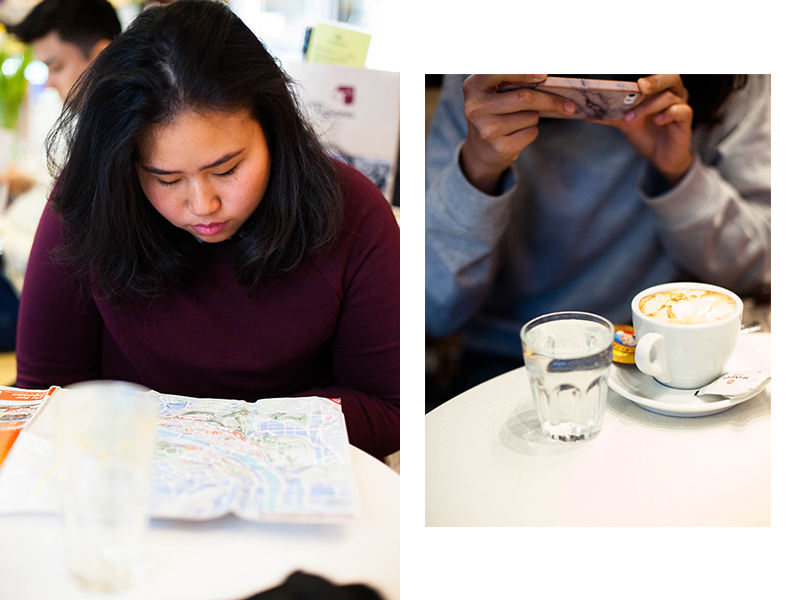 Dagen avsluttet vi på en italiensk kafé/restaurant, som hadde verdens mest smakløse pizza og spaghetti-is (…). Jeg spiste ei kule hasselnøttis for å svelge ned pizzaen og Kwan drakk Mozartkaffe, for det hadde de selvsagt også. Og etterpå satte vi oss på bussen og dro hjem til München.
Translation: We climbed the Festungsberg in Salzburg last Saturday, but decided to take a detour instead of going all the way up to the fortress and (finally) found a quieter part of the city, with a small, winding alley and no tourist. And then there were pussy willows and Mozart coffee.
The first part of our day in Salzburg.