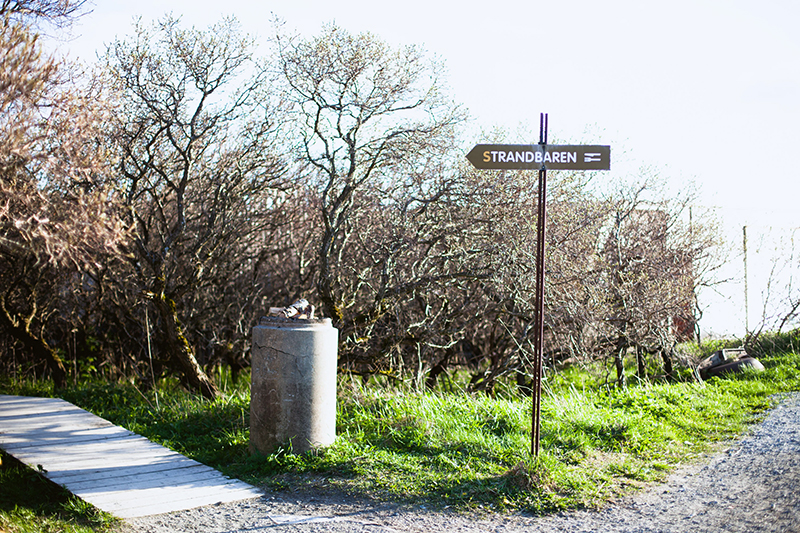 Noe av det beste med å være på tur, er at man blir sånn ordentlig godsulten når man kommer hjem. Nå kom vi jo ikke helt hjem, men vi kjørte i hvert fall tilbake til Stokkøya der vi skulle spise middag. På Stokkøya er det en strandbar som jeg har lest om støtt og stadig og tenkt at dit må jeg jo dra en gang. Og den gangen (som forhåpentligvis ikke blir den siste) ble altså pinsesøndag.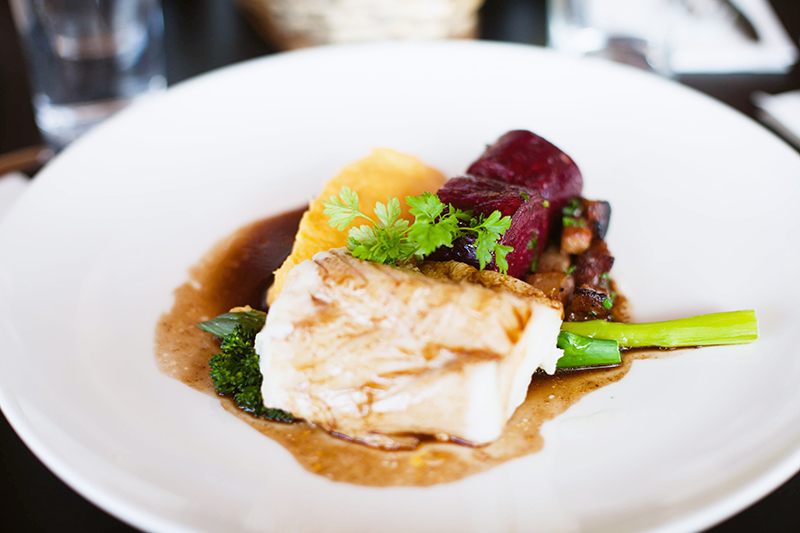 Jeg spiste torsk med søtpotetstappe, rødbeter, asparges, brokkoli og bacon. Det var helt fantastisk. Det var dessuten min rødbete-debut (sånne på glass teller ikke!) – kan ikke rødbetesesongen komme nå snart?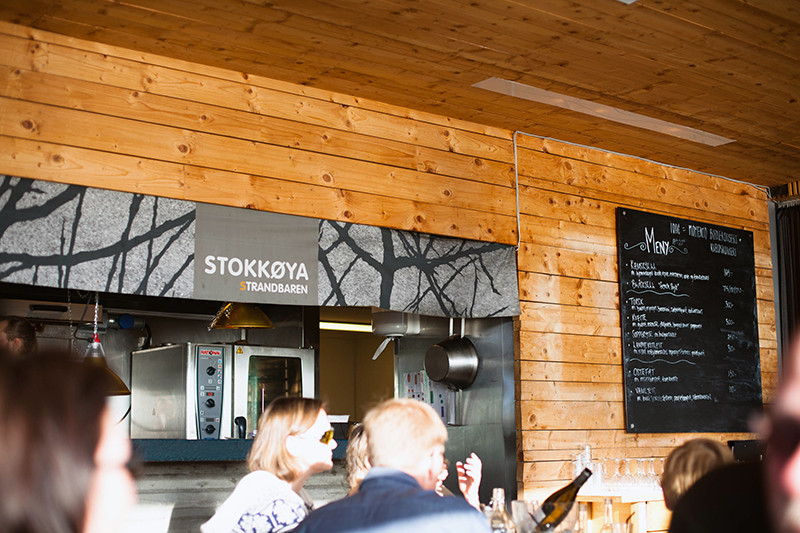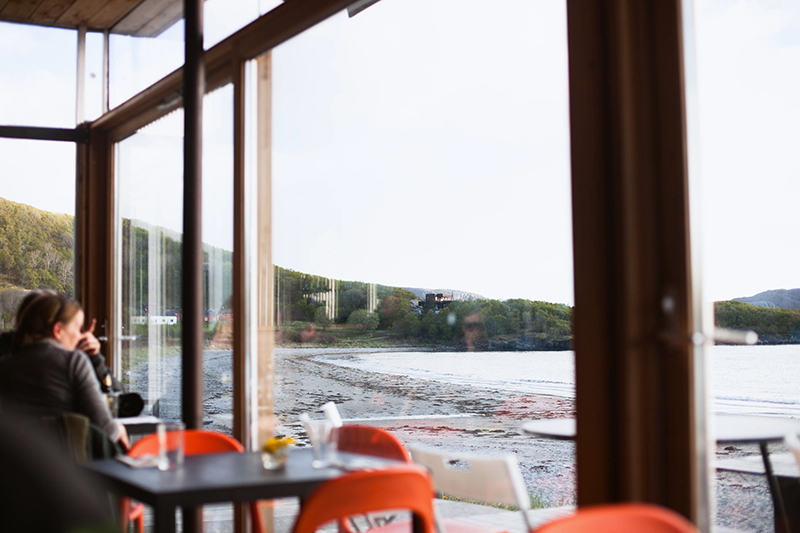 Det meste smaker dessuten ekstra fantastisk med slik utsikt.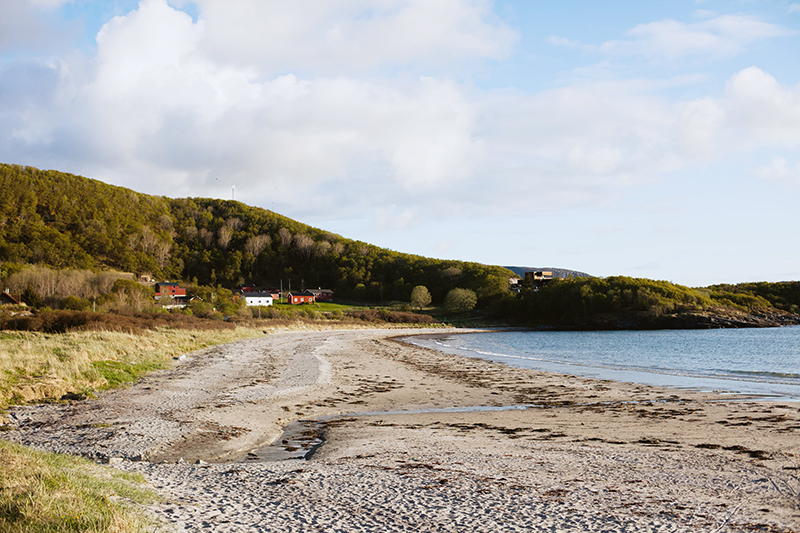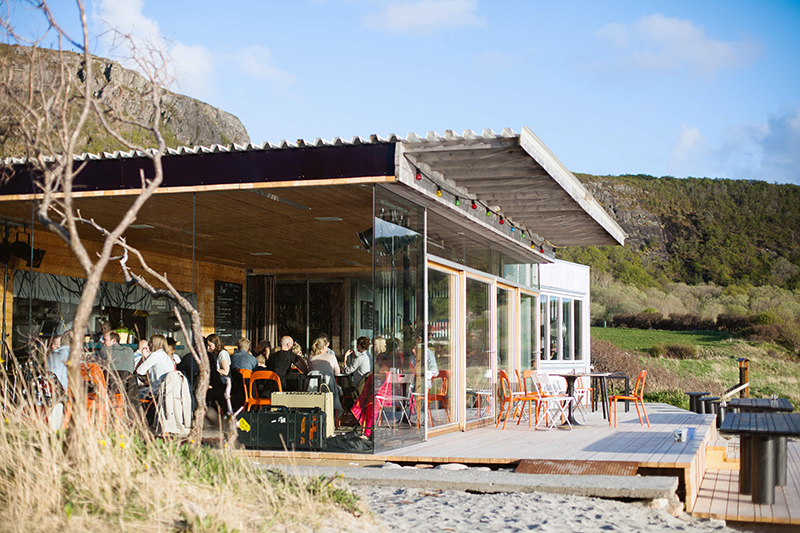 Etter å ha vært ute og tatt noen bilder og fått verdens mykeste sand i skoene, så sa jeg og pappa takk for laget til resten av gjengen og begynte på turen hjem.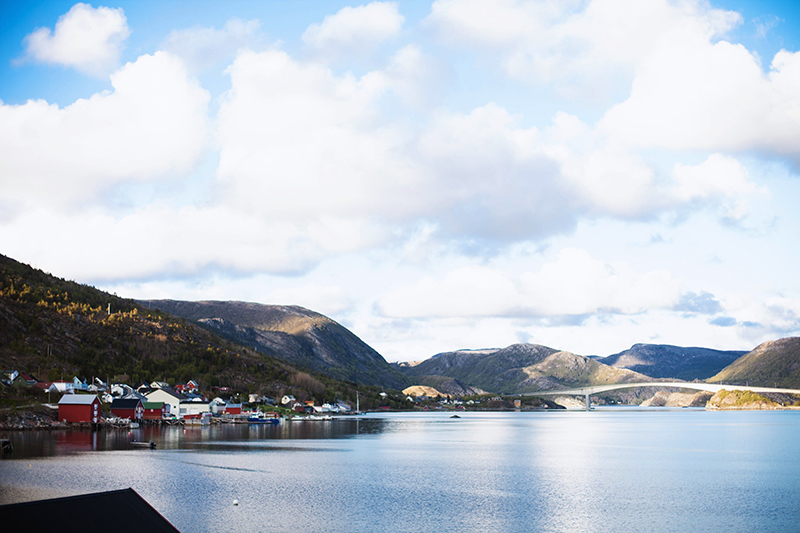 Gjennom Stokksund, der sola hadde lagt seg på fjelltoppene, og brua over til Stokkøya fra fastlandet bandt det hele så fint sammen.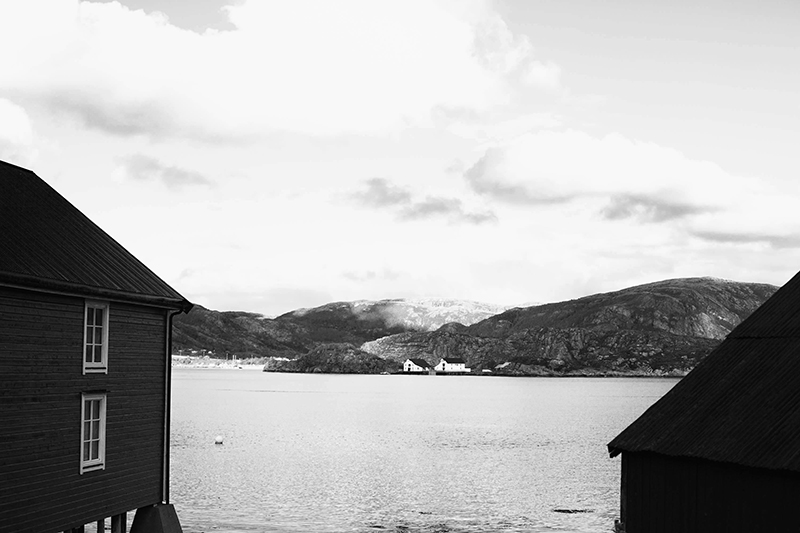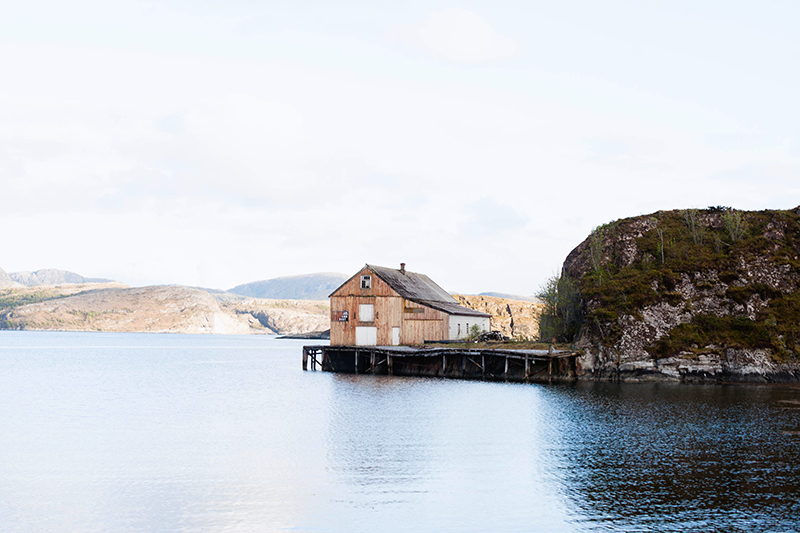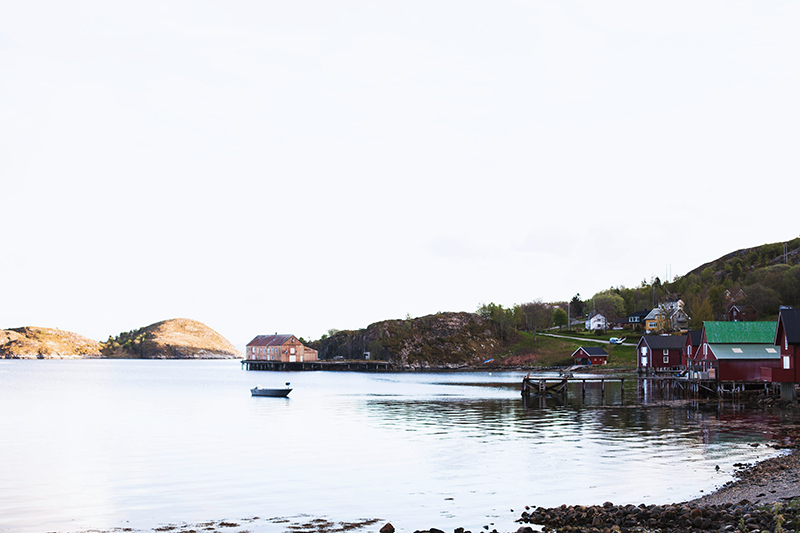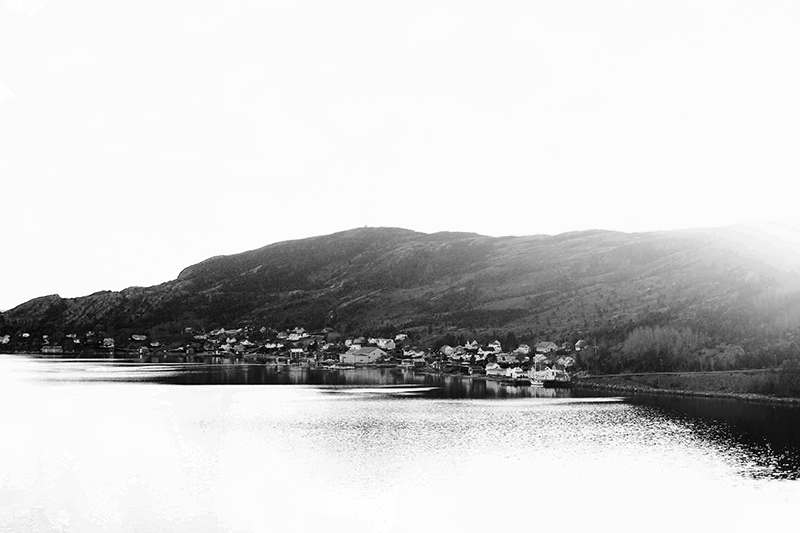 Og mens pappa kjørte tilbake, så sovnet jeg, helt til bilen plutselig stoppet, og jeg våkna nokså omtåka og så dagens aller siste fotomotiv stå rett utenfor vinduet: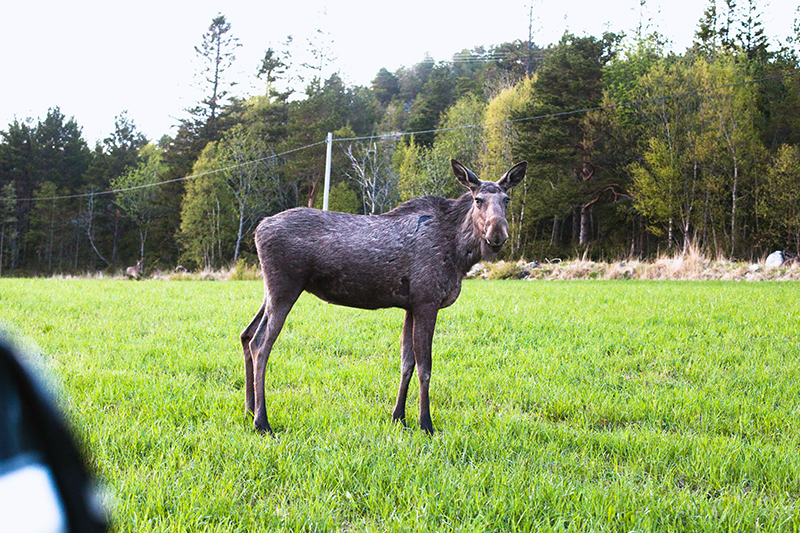 Ah, Fosen er ikke så dumt altså.
Translation:
After visiting Linesøya, we went to Strandbaren on Stokkøya, a restaurant situated right on the beach. And, if that wasn't enough, the food there is also fantastic. I had cod with beetroot, bacon, sweet potato purée, broccoli and asparagus. Then we went home, drove back over the island, and as we reached the mainland, I fell asleep – and woke up as the fellow of the last picture was standing outside the car.