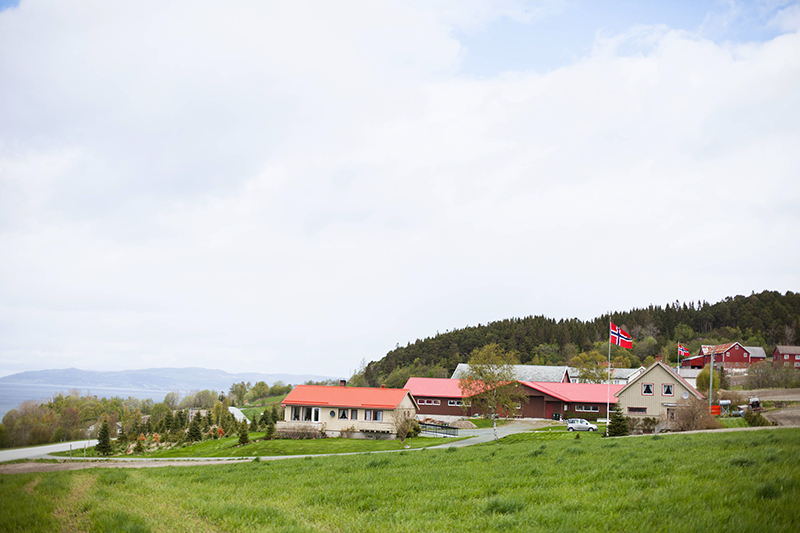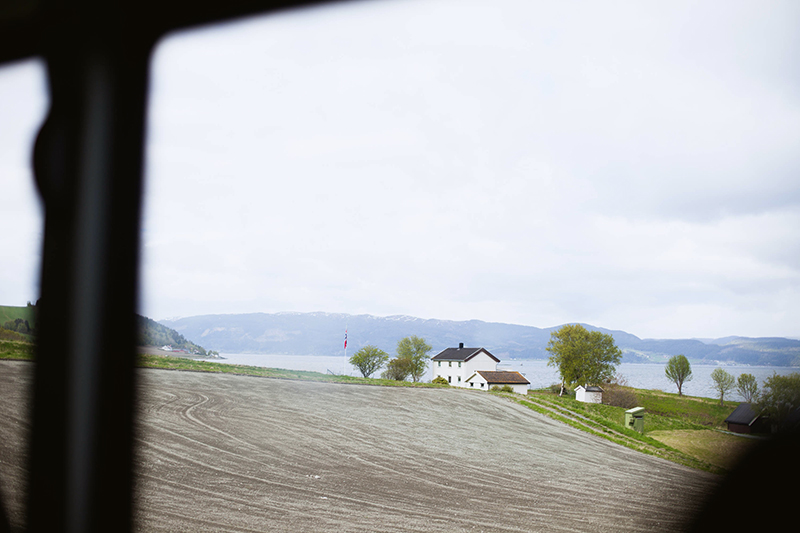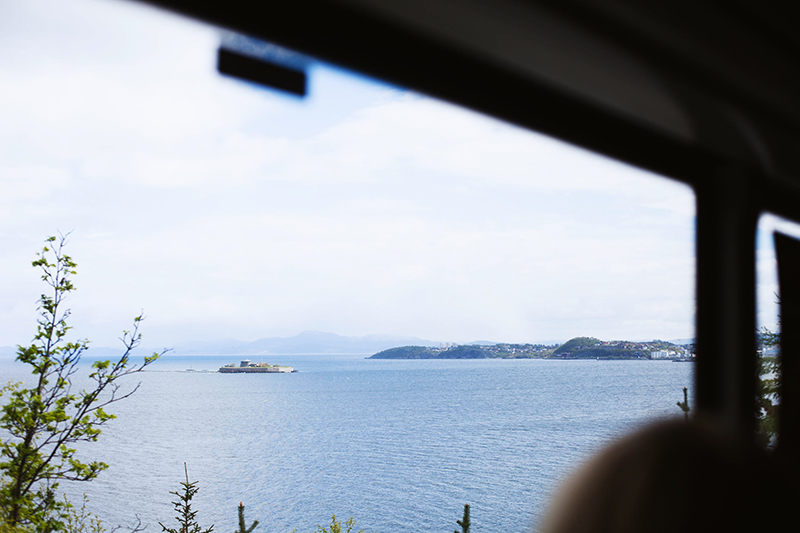 17. mai er en av de fineste dagene i året. Selv når det er den kaldeste 17. mai på 52 år, er det noe spesielt med å kunne ta på seg finstasen, feste sløyfa i håret og vifte med flagget for å feire Grunnloven og at Norge er et så flott land å bo i.

Denne 17. maidagen starta på Byneset – nokså dramatisk med et flagg som ikke hadde kommet helt til topps og naboer som ringte for å si ifra. Men da vi satte oss på bussen inn til byen, så hang det akkurat der det skulle og blafra i vinden.

May 17, our national day, is one of my favourite days of the year. Even when it's the coldest May 17 in 52 years, there's something special about wearing your best clothes, tie the red, white and blue coloured ribbon in your hair and wave the flag to celebrate the Norwegian Constitution and how good it is living in a free and democratic country.

This year I started the day at my boyfriend's before we went with the bus to Trondheim.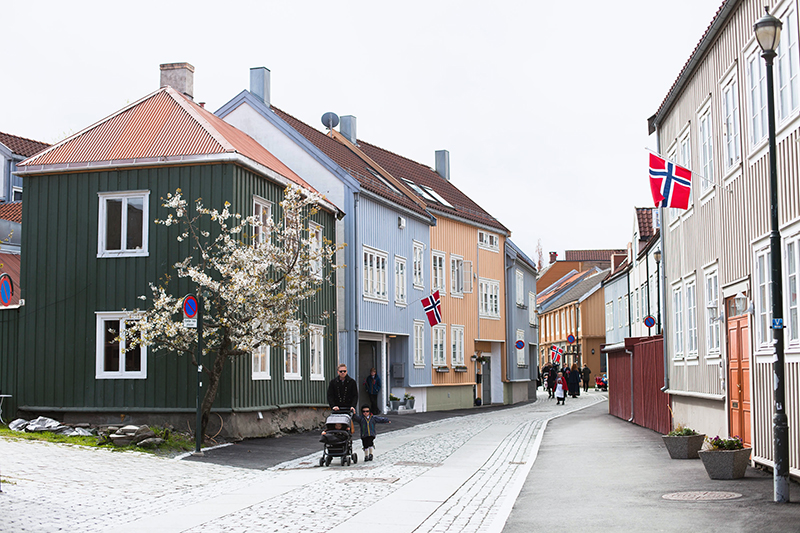 Det viktigste først: Vi gikk til Bakklandet for å kjøpe is. Man skulle jo tro at Bakklandet ikke kunne bli så mye finere enn det vanligvis er, men jo da!

Vi prøvde lakris-isen til Diplomis og den var mm, så god. Det ble bare én pinneis i år, og jeg begynner å innse at jeg aldri kanskje kommer til å slå isrekorden min (som jeg har glemt hva er). Men når man bare skal spise én is, så er lakris-is jammen et godt valg!

First things first: We went to Bakklandet, a street with old buildings in Trondheim, to buy ice cream. Except from all the celebration of the Constitution-business, May 17 is all about eating ice cream. (Doesn't matter if it's only 5 degrees C.) 

We ate liquorice ice cream, and concluded, that it had been a very good choice indeed.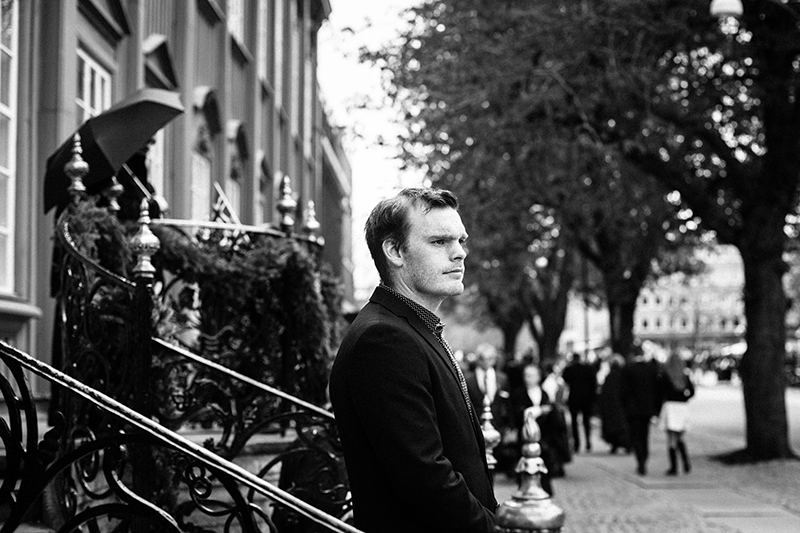 Neste stopp var borgertoget. Petter fant den mest staselige plassen overhodet mulig å stå på: foran Stiftsgården, kongeboligen i Trondheim.

Oppdaget riktignok til vår store forferdelse at det hang et dansk flagg høyt over toget – ikke fullt så passende (viste seg riktignok at det er et dansk konsulat i bygningen og ikke Bunnpris som gjorde opprør).

Next stop was the citizens' parade. We lined up in front of the royal residence in Trondheim.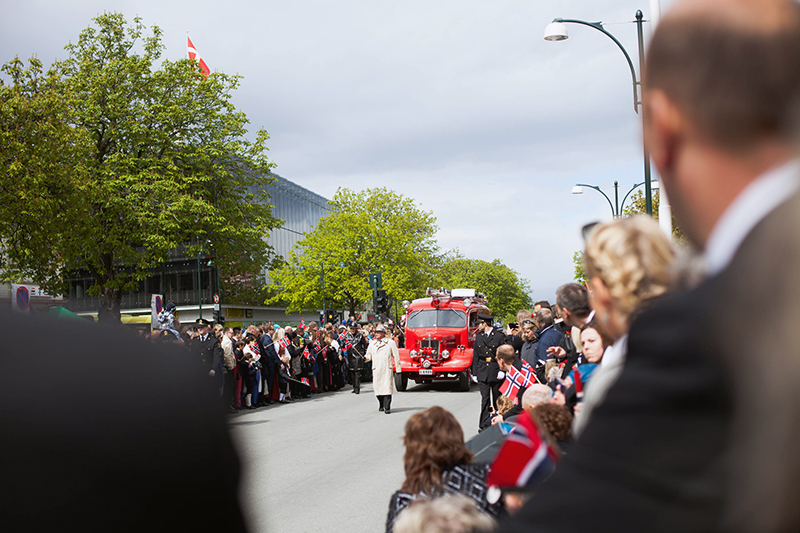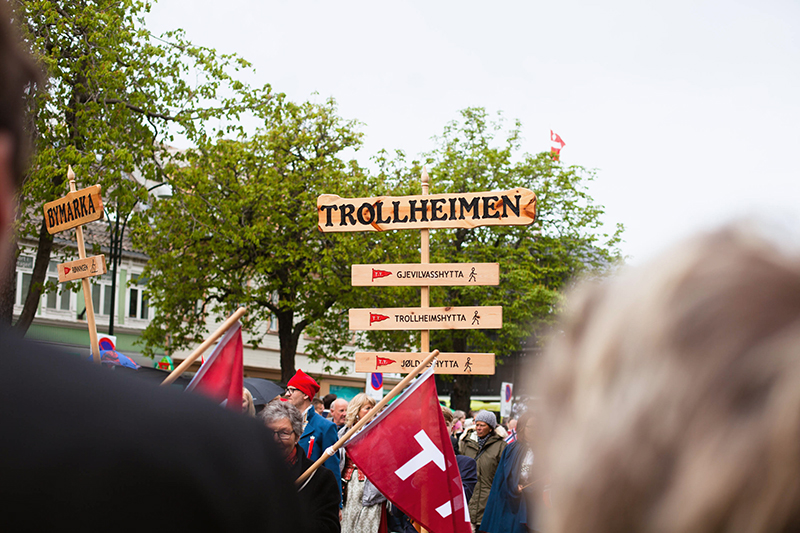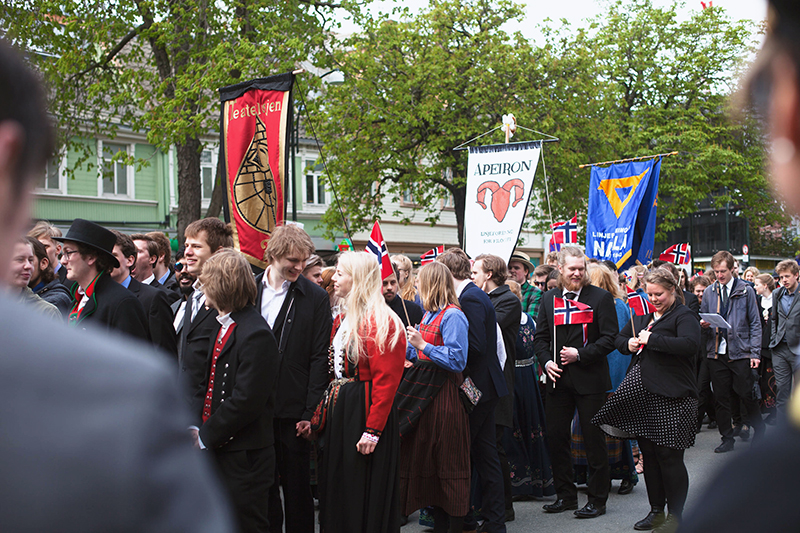 Jeg tror dette var den fjerde gangen jeg så borgertoget i Trondheim, men jeg blir like forundra hver gang. Mens toget hjemme består av skolekorpset, barnehagen, skolen og alle andre som har lyst til å gå i tog som en gjeng på slutten, består toget i Trondheim av alle slags mulige foreninger og grupper: danseklubber, Star Wars-klubben, skigåere, krigsveteraner, linjeforeninger. Til gjengjeld er det ingen som synger, bortsett fra korene, og det er litt trist. Blir ikke ordentlig 17. mai uten Norge i rødt, hvitt og blått.

Det skal nevnes at det var ganske kaldt å stå og se på toget i år i fem grader og kald vind. Neste år: gå i tog og bunad!

In my home village our parade consists of the marching band, the kindergarden, the school and all the rest of the citizens who wants to join in. The parade in Trondheim is quite something else: dancers, the Star Wars club, skiers, veterans, student organisations and so many more are represented.

I did however almost freeze my fingers and toes off while watching it. Next year I'll be part of the parade myself and wear my bunad.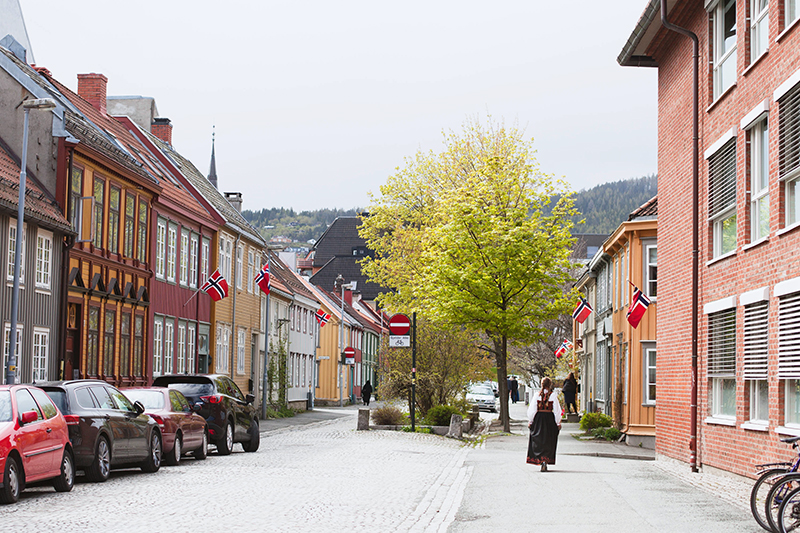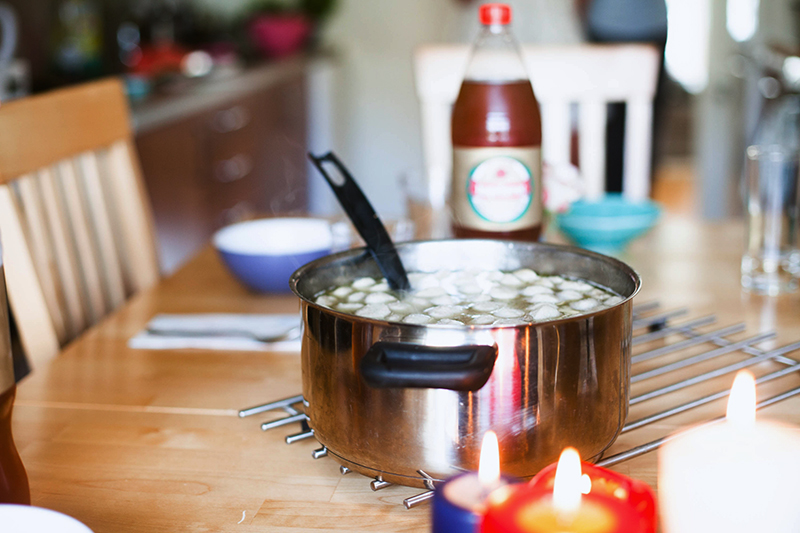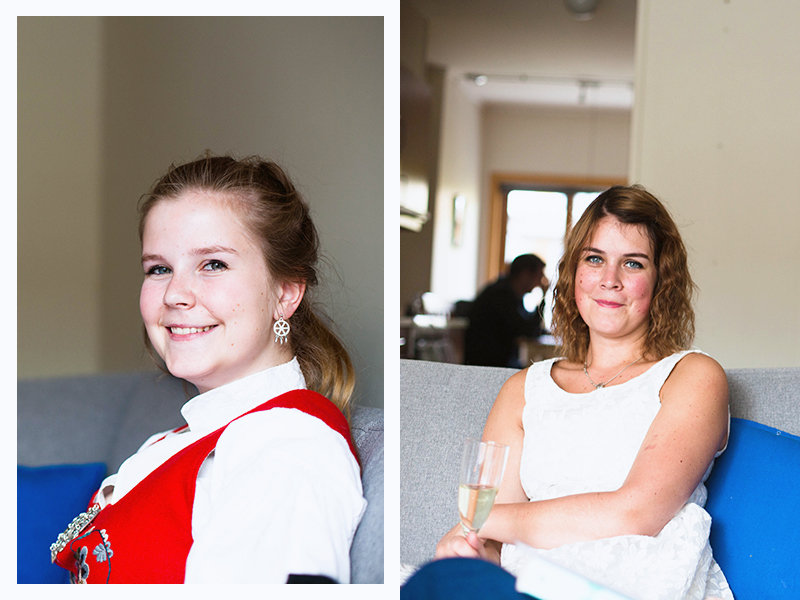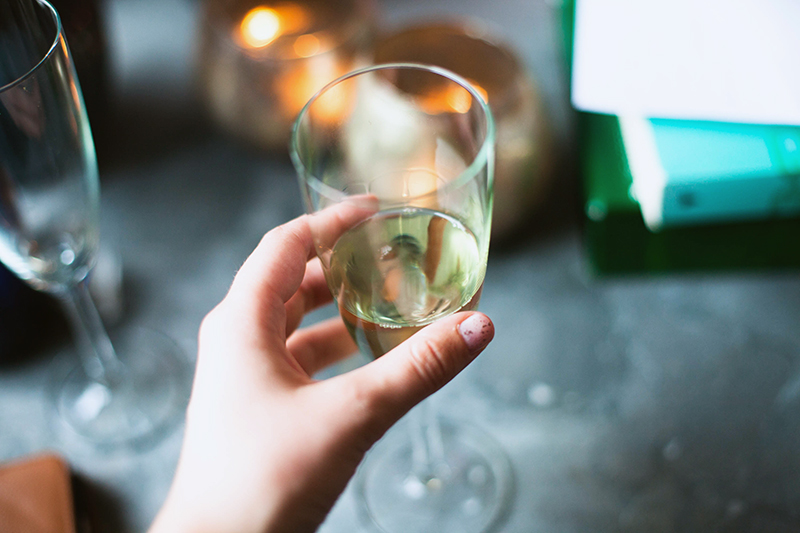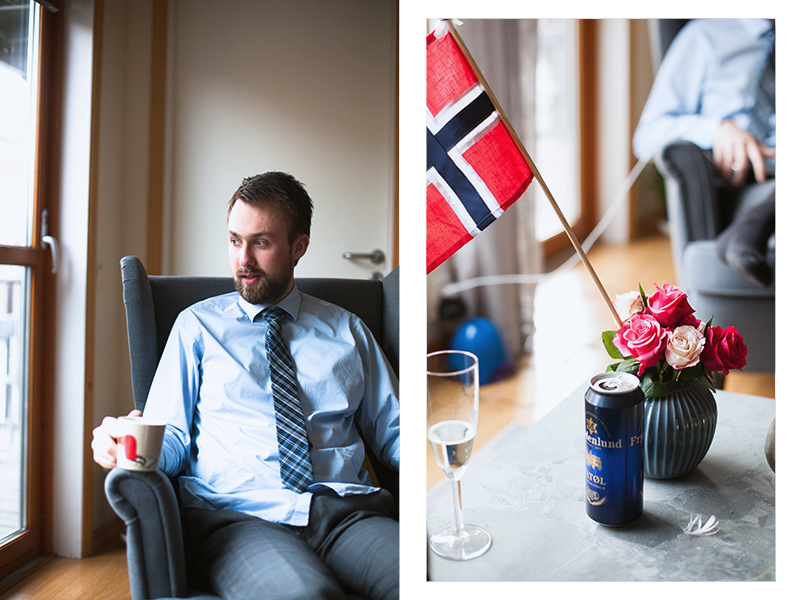 Etter toget dro vi til Maren for å spise sodd, drikke ingefærøl (<3<3) og sprudlevin. Jeg har ikke ord for hvor mye det varma ei stivfrossen Kristine. Maren hadde til og med laga blåbærpai og fruktsalat til dessert, og Andreas hadde ansvar for underholdninga og stilte opp med quiz (som jentelaget selvsagt vant).

Nå gleder jeg meg allerede til neste år!

After watching the parade, we went to eat dinner at Maren's, who had made sodd, a typical mid-Norwegian soup with mutton and meatballs, with which one always has to drink ginger ale. Maren had even made dessert (blueberry pie and fruit salad), and Andreas was responsible for the entertainment as quiz master (the girl team won, of course!).

I'm already looking forward to the celebration next year!
17. mai andre år:
2015
2014
2011
2009
Veit forresten at det er en del av dere som irriterer dere over oversettelser, men etter etterspørsel fra en del venner her nede, så kommer jeg til å oversette noen innlegg fremover. Mesteparten blir nok likevel som før! Idé til oppsett kommer fra Hjartesmil.