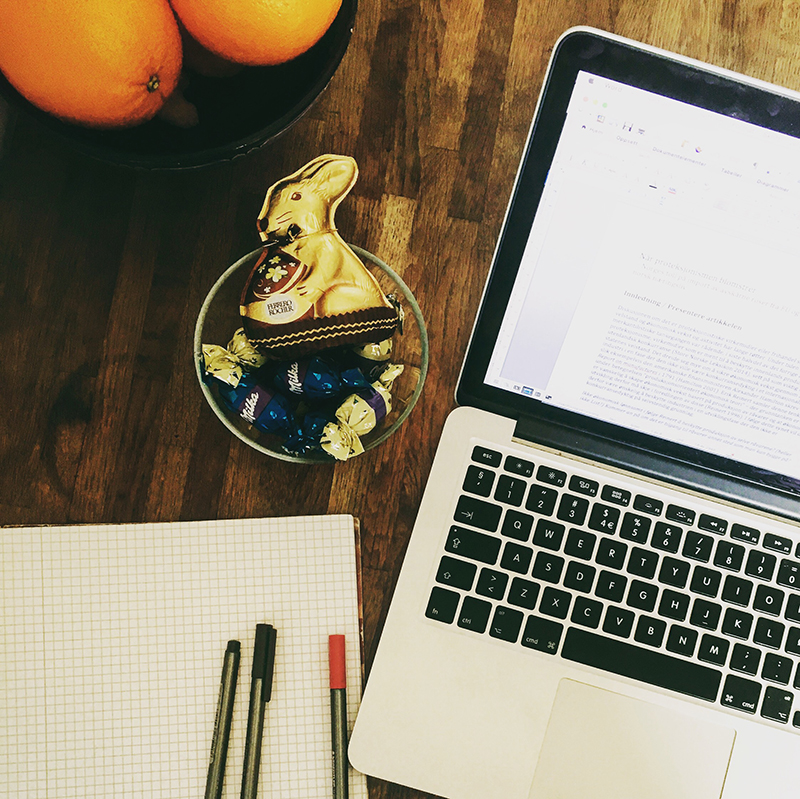 I dag starta jeg påskeferien min – til å være så konservative er ikke tyskerne så flinke til å ta vare på helligdagene sine, så i går, Skjærtorsdag, skrev jeg eksamen og hadde siste dag på språkkurset mens Snapchat svømte over av appelsiner, Kvikk Lunsj, påskefjell og solbriller.
Påskeferien blir uansett ikke helt som den bruker å være, for jeg skal være her i München og må gjøre meg ferdig med et prosjekt i forbindelse med studiene i løpet av helga. Heldigvis er tyskerne mye flinkere på påskesjokolade enn de er på helligdager, så jeg skal nok klare meg fint. For å døyve litt på savnet etter yatzy og kortspill og alle hjemme, skal vi dessuten ha påskeeggjakt i parken i morra, og jeg skal lage rebus (gira!!).
Håper dere også gjør det beste ut av påskedagene og koser dere skikkelig! Og gjerne fortell meg hvordan dere feirer og hva som er den beste påskekrimmen i år!
Translation: Happy Easter! My Easter holidays won't be the traditional with family and friends, card games, Foyle's War and Poirot as I'll be in München, working on a project. But thanks to the Germans' great assortment of easter chocolate and my newfound friends from my German class, I think it'll be a good one nonetheless!