➤ Jeg sitter på benken i busskuret i Prinsenkrysset, venter på å få dra hjem etter første dag på jobb denne uka selv om det allerede er onsdag. Hosten kiler i halsen, jeg leter febrilsk etter halspastillene som er et sted i veska, trekker lua nedover ørene, gjemmer meg i skjerfet. Ei dame går forbi, stopper opp et øyeblikk og ser på meg: "Det var pussig," sier ho. "Jeg så deg, også tenkte jeg det er jo svigerdattera mi. Men ho bor jo i Horten og har to små. Du er så lik." Også kommer bussen hennes glidende, blinker seg inn og stanser, men før ho går på snur ho seg og smiler: "Det var en veldig god assosiasjon."
➤ Å sette på Harry Potter and the Philosopher's Stone på lydbok over radioen, strikke, herme etter Stephen Fry og le høyt når det er ekstra morsomt. "Mr. and Mrs. Dursley, of number four Privet Drive, were proud to say that they were perfectly normal, thank you very much." Jeg glemmer alltid hvor morsom den boka er.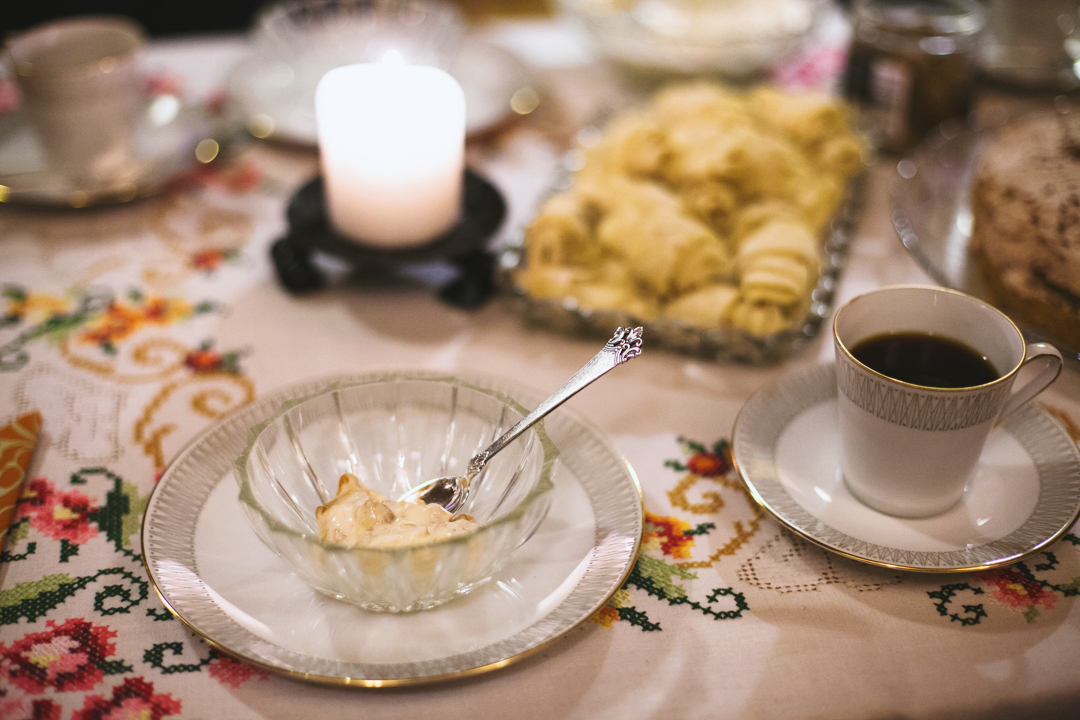 ➤ Å kjøre hjem mot kysten og for første gang i høst se store snøflak fly mot ruta og legge seg i veibana. Komme inn døra hos bestemor og bestefar til pannekaker og tomatsuppe og varme klemmer. Høre på historier om amerikanske slektninger som kom på besøk og ville ha fisk til frokost, middag og kvelds og få formaninger om å huske å ta tran hver dag.
➤ Moltekremen og lemsa fra Tufsingdalen som liksom er bestemor. Som smaker søndagsmiddager og sensommer på langstrakte myrer med utsikt mot Femunden.
LagreLagre
LagreLagre