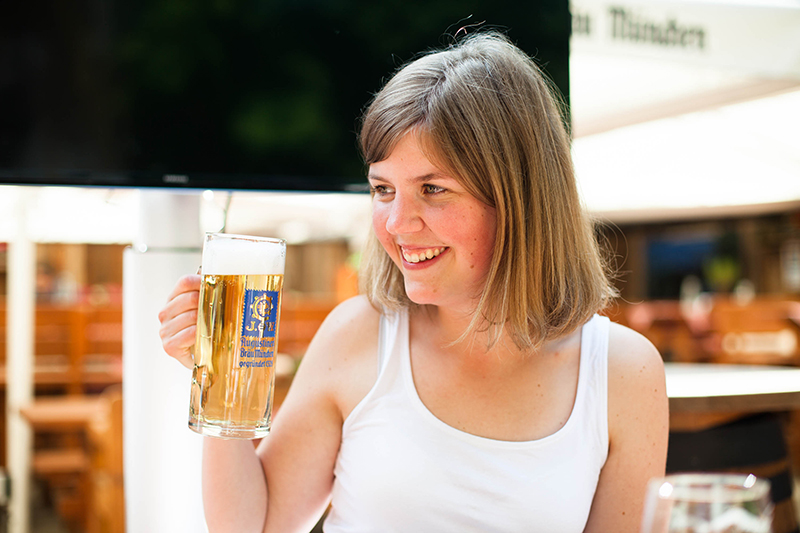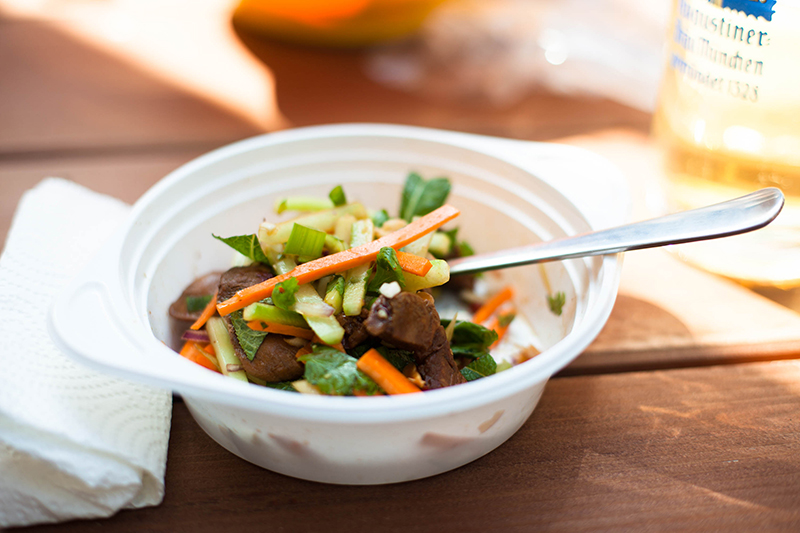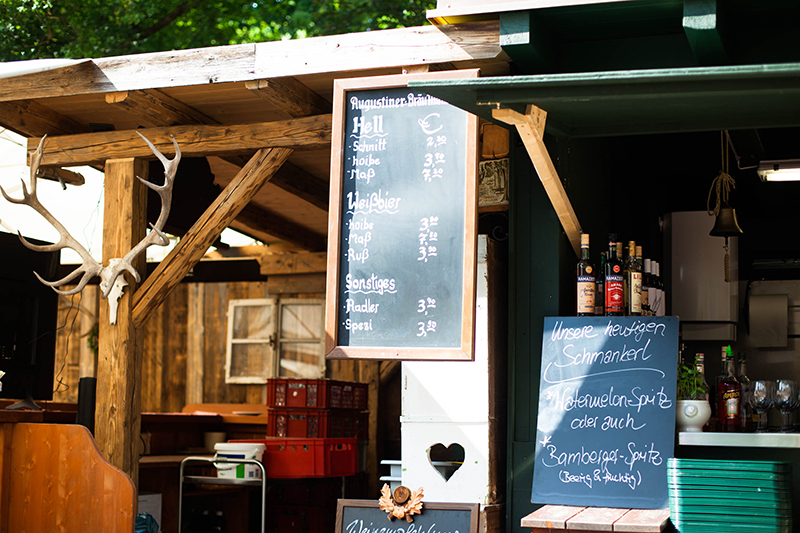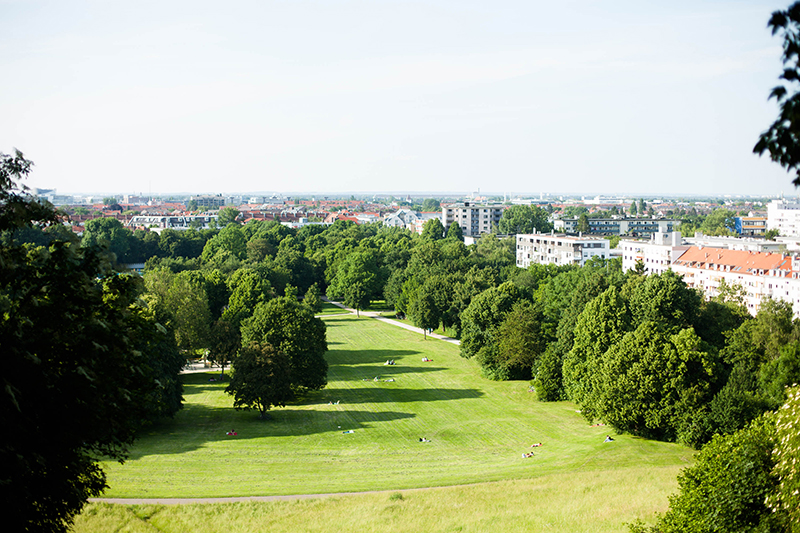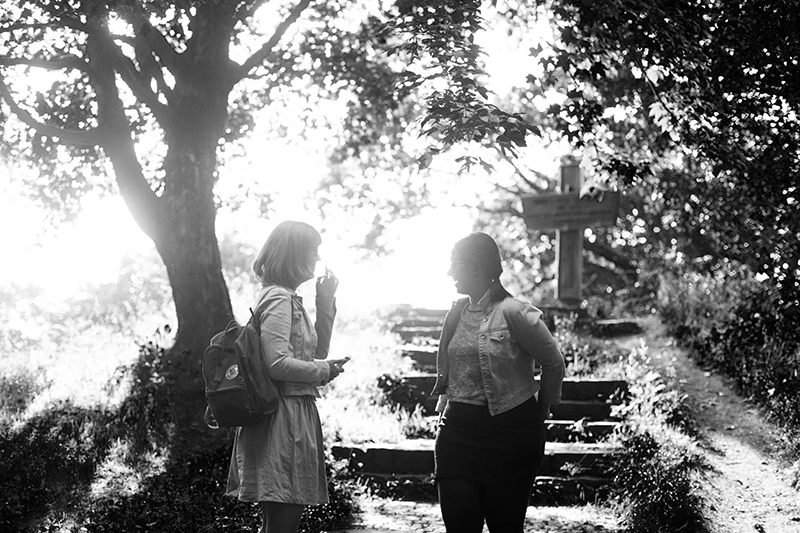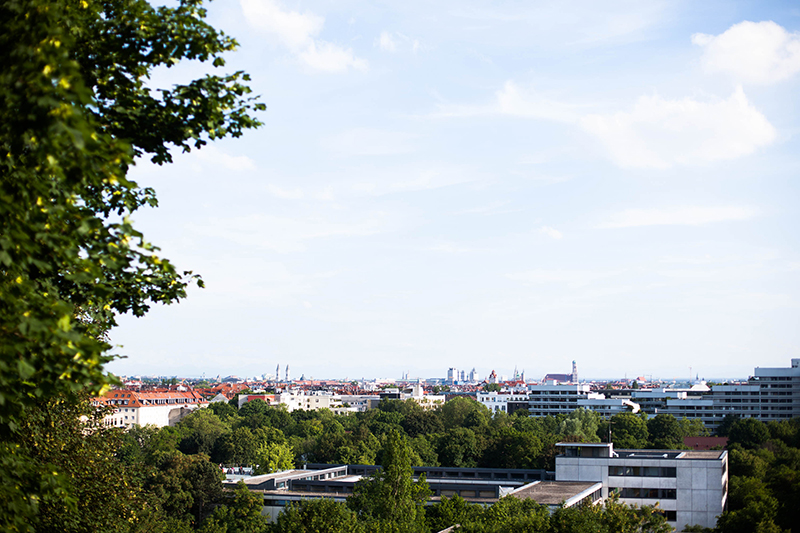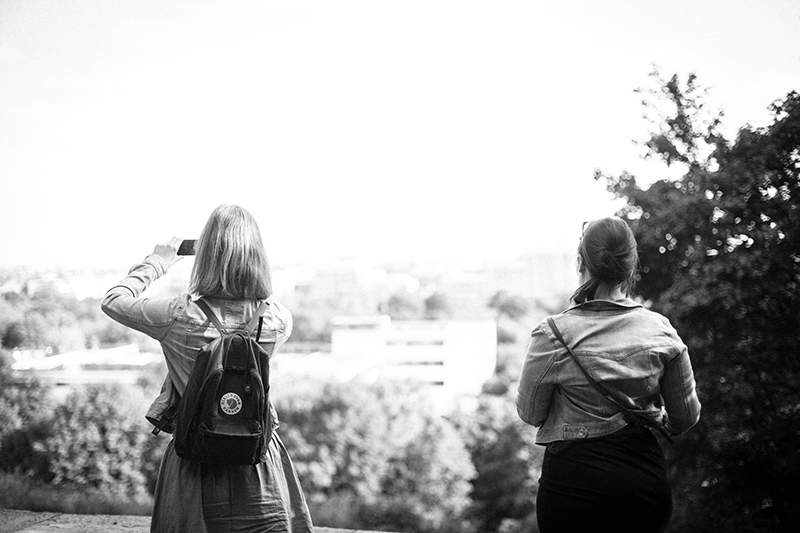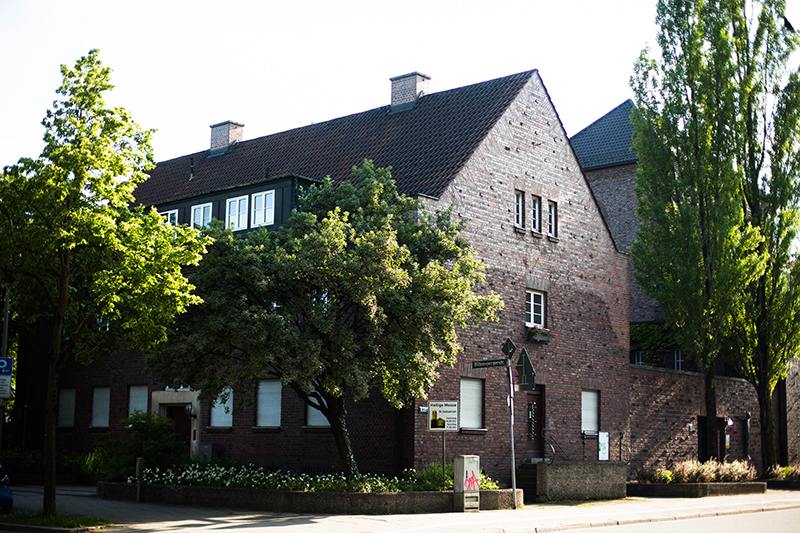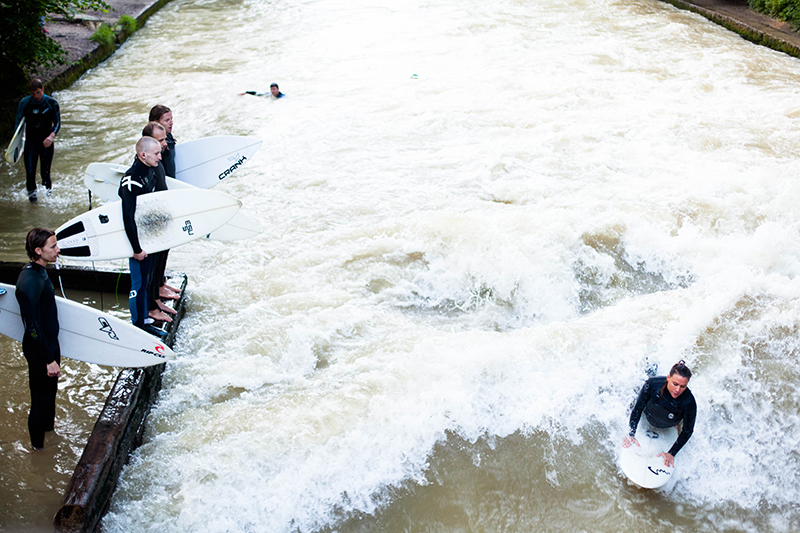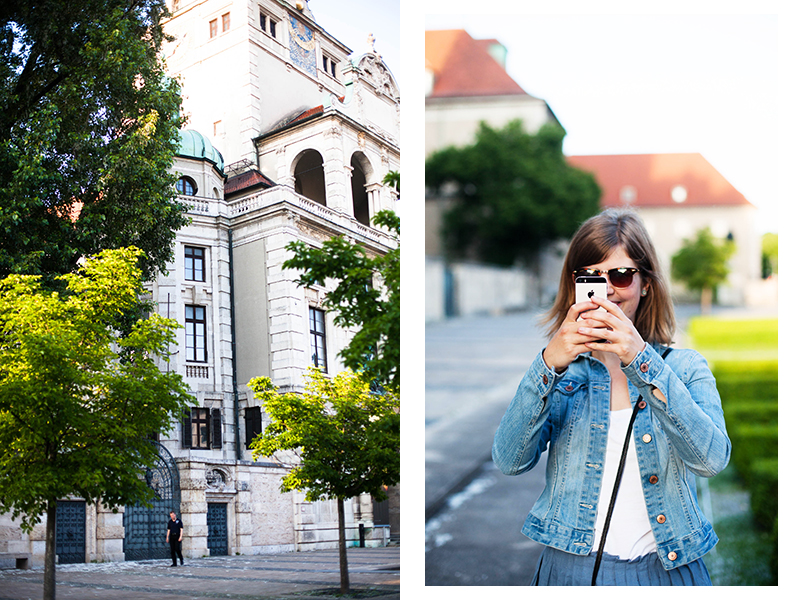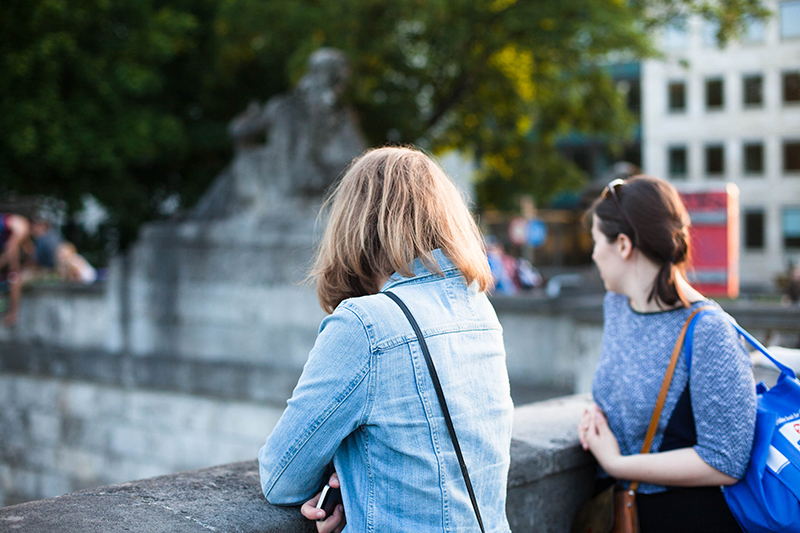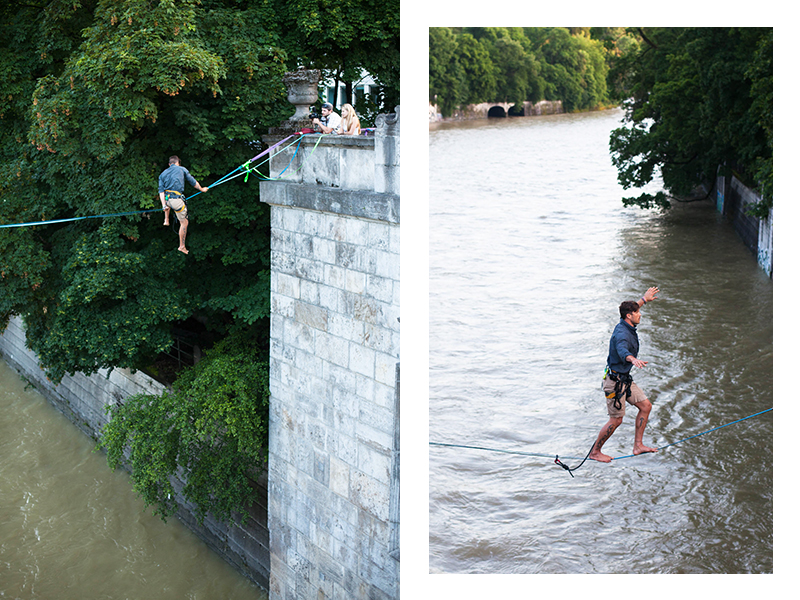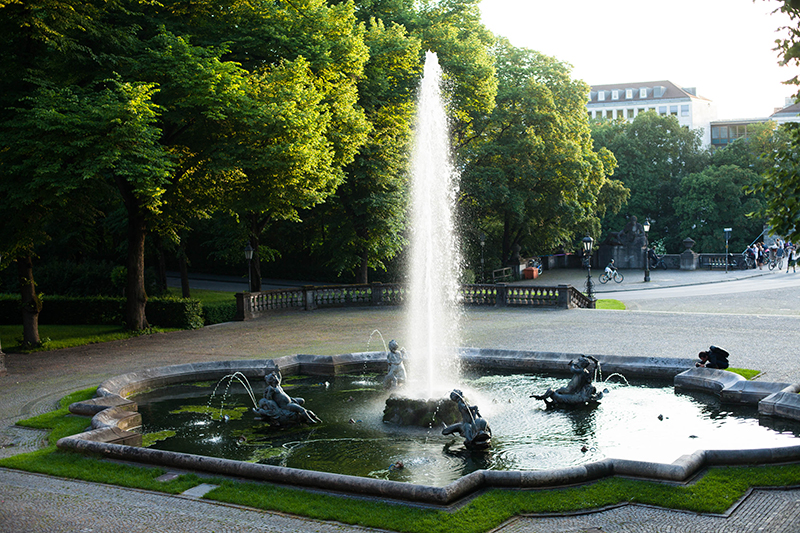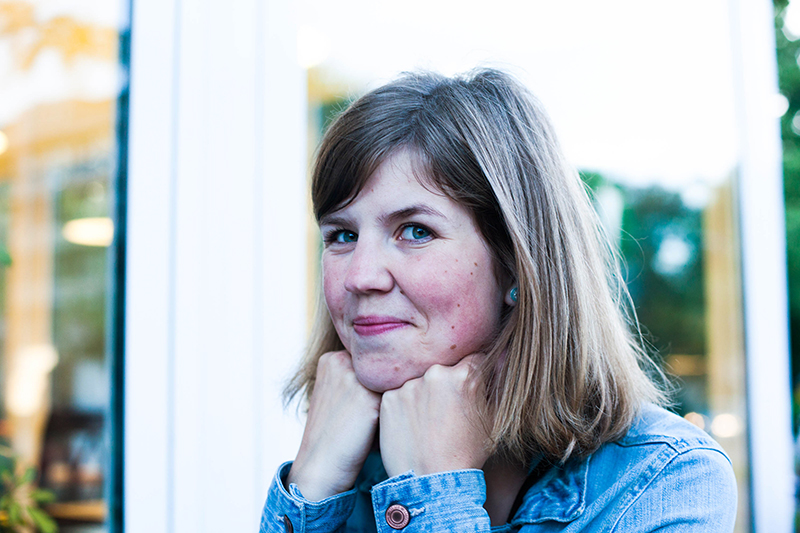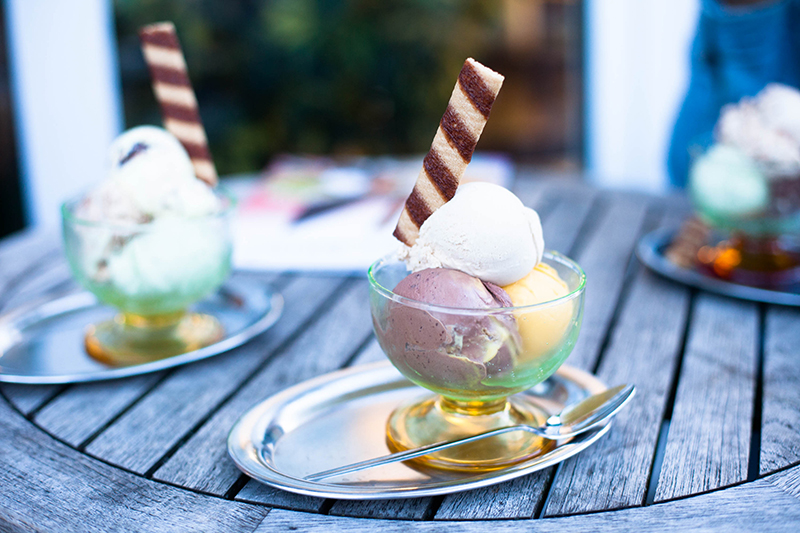 På fredag sto jeg på flyplassen utenfor München og speida etter Sanna, og da hun endelig kom var det så fint å se henne igjen – plutselig var vi tre trønderjenter i München. Ida traff vi så snart vi kom til byen, også dro vi til den fineste biergarten jeg har funnet hittil, i Luitpoldparken, satt i sola, drakk øl og spiste thaisalat som Ida hadde med. Etterpå gikk vi en tur opp på haugen i parken, med utsikt over kolonihager og folk som lå strødd utover gressplenene, Alpene og kirkespir. Så bega vi oss i retning den beste iskaféen i München, men måtte stoppe så mange ganger på veien, for byen var bada i kveldslys, surferne var som alltid i gang på bølgen i Englischer Garten og over Isar var en mann i ferd med å gå på line.
Så spiste vi is, tre kuler hver, for det må jo være lov en sommerkveld, og i dét det begynte å skumre ble åpningskampen i EM skrudd på tv-en inne på kafeen. Da føltes det med ett som sommerferie likevel, selv for ei som skal være student hele sommeren.
Translation:
Friday – picknick in the Luitpold Biergarten, Munich in the evening sun, ice cream and the opening match of the Euro. Suddenly it felt like summer holidays.