I dag er jeg tilbake på biblioteket i München med utsikt ut til de grønne trærne i parken som har rukket å bli enda grønnere mens jeg har vært hjemme. Jeg arbeider på spreng med en oppgave om Brexit som skal være ferdig til i morra, men heldigvis er det ganske greit å sitte inne med nesa i bøker om europeisk integrasjonsteori når det er duskregn ute og de siste dagene har vært så fine.
Men mer om det senere. Her er nok en tilbake i tid-torsdag (sannsynligvis den siste på ei stund, for jeg la igjen de fleste bildene mine på en disk hjemme). Denne gangen tilbake til sommeren for noen år siden da jeg og Petter var på tur i Mørkrisdalen i Luster. Kanskje en av de fineste og mest mystiske stedene jeg har vært, med små tjern gjemt inne i skogen og en foss som drønnet i et ellers så rolig landskap.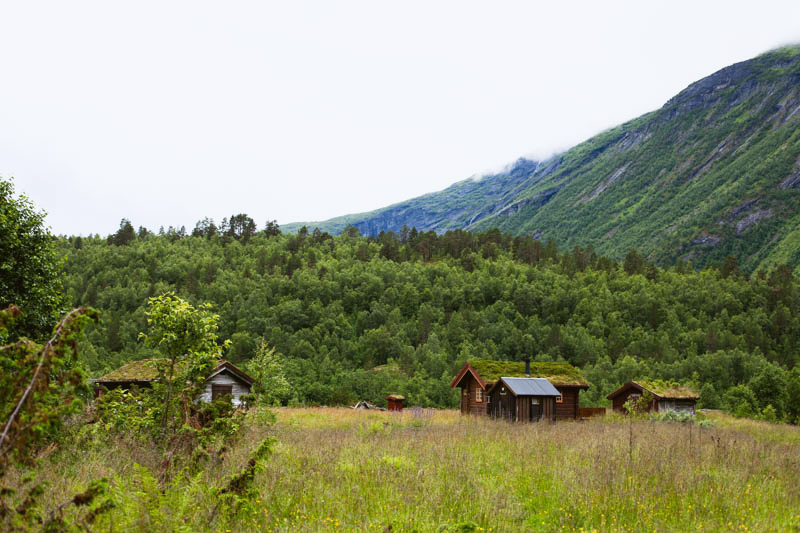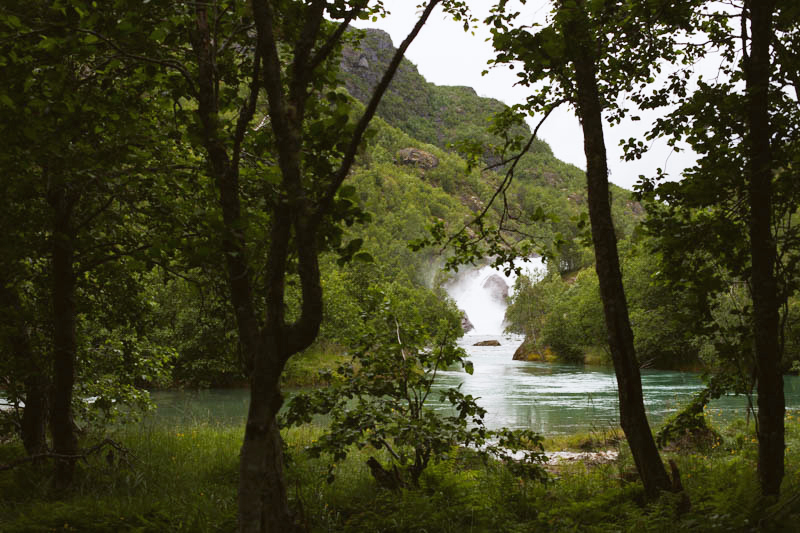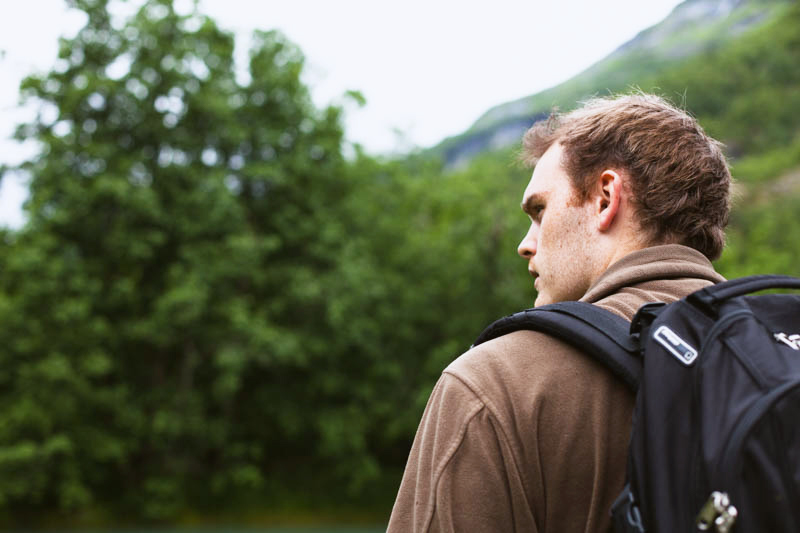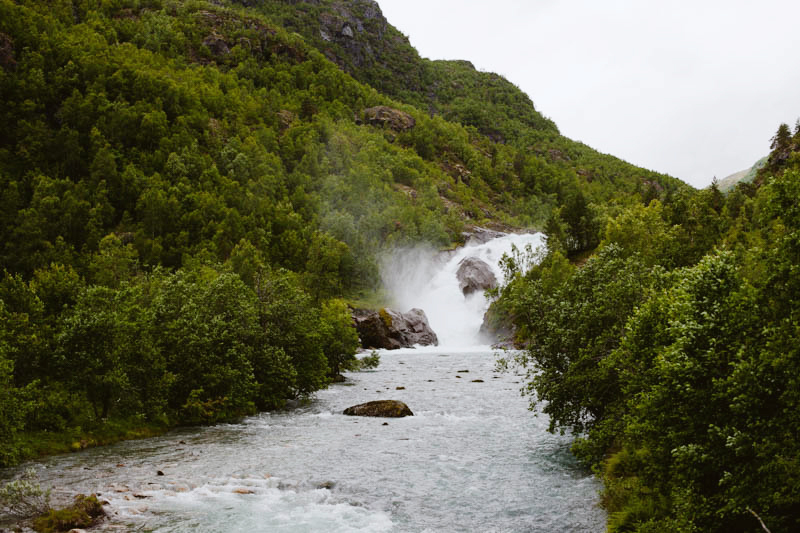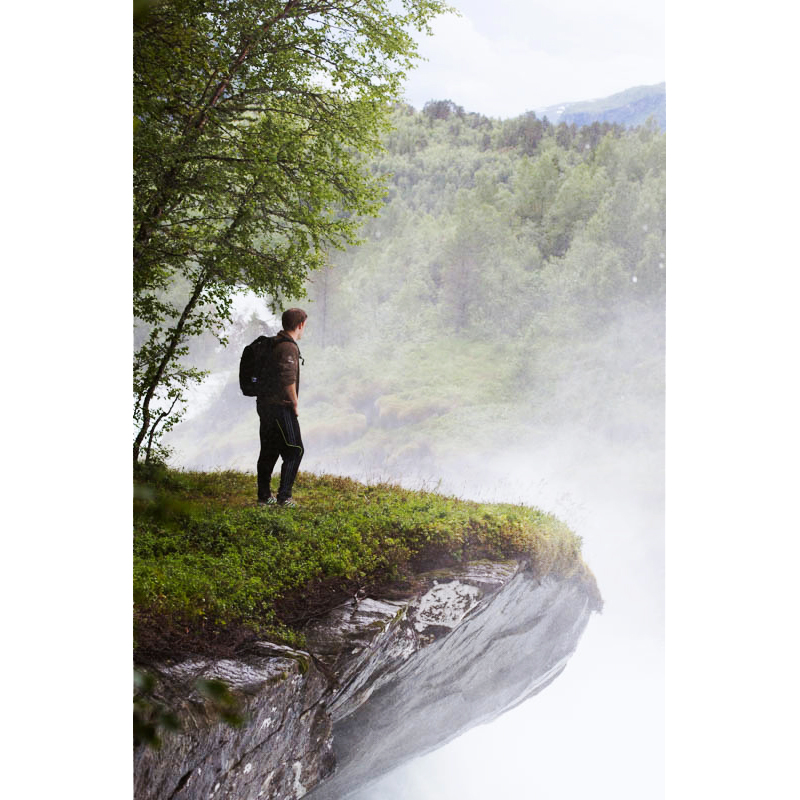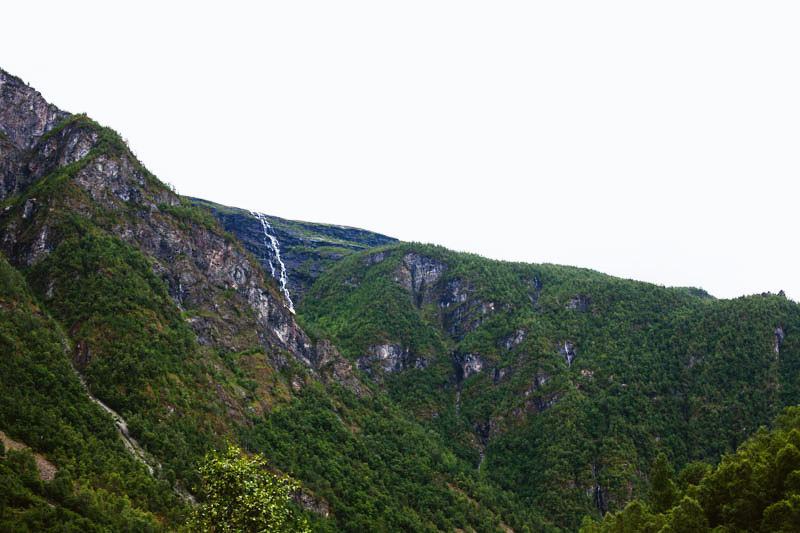 Translation:
I'm back at the library in Munich, writing an essay on Brexit with Englischer Garten right outside the window, the trees even greener than the last time I saw them. Almost as green as the day on the pictures above, a few years ago, when Petter and I went hiking in Mørkrisdalen, Luster. Such a mysterious and beautiful place, with tiny lakes hidden among the trees and a rumbling water fall in the else so quiet landscape.